Lifted Sprinter Van in Iceland
Mercedes Benz Sprinter Offroad On 44 Inch Tires
Page 1 - Page 2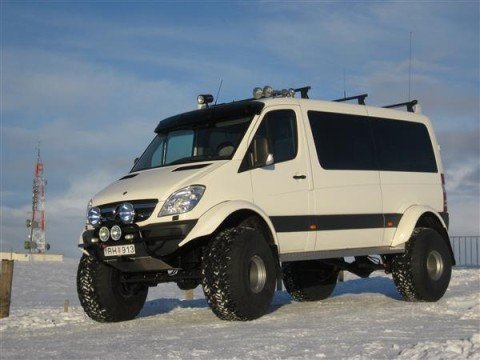 Taking brand new stock Mercedes Benz Sprinter and adding four wheel drive with all the modifications needed for 44 inch tires - well - here is the first!
Pall Halldorsson is an ex rally driver and off-roading enthusiast. Working for the Icelandic Mercedes shop he got the crazy idea to see if this was possible.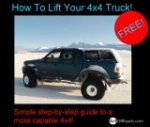 How To Lift Your 4x4 Truck!
Pall says managers from the Mercedes Benz cargo division in Germany have kept an eye on the work done. They haven't made any serious objections even though the Sprinter now uses parts and equipment not usually found in the car.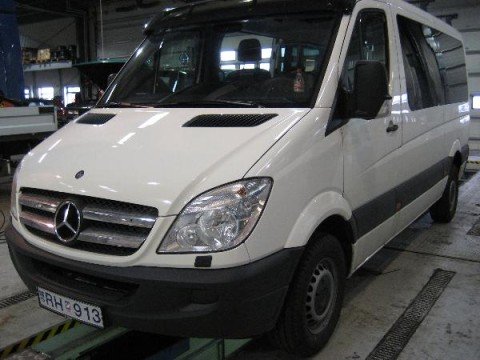 Before the work begins this is just an ordinary 2007 Mercedes Benz Sprinter 318 CDI. The engine is a 3 liter V-6 diesel OM 642 DE30LA and delivers 184 hp. or135 kW and a torque of 400 Nm.
Its got an automatic transmission, seat suspension, heated front windshield, two heating systems and other nice features in a package that only weighs 2220 kg.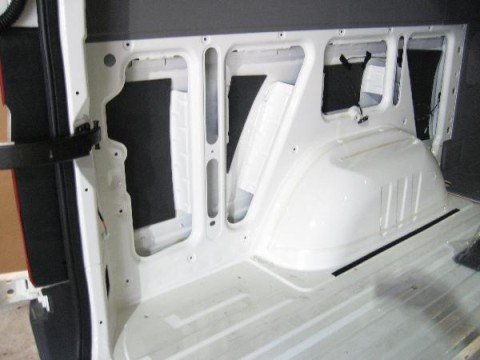 The rear has plenty of options for sheet metal cutting to make space for the larger tires.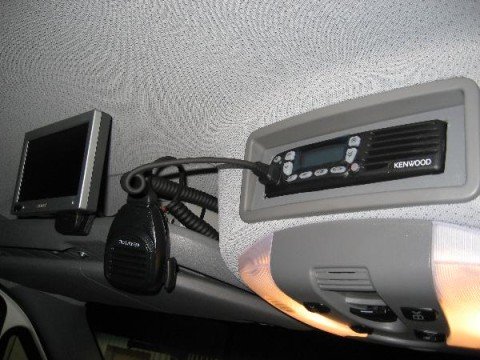 VHF radio and NMT phone, GPS system and more are all installed separately.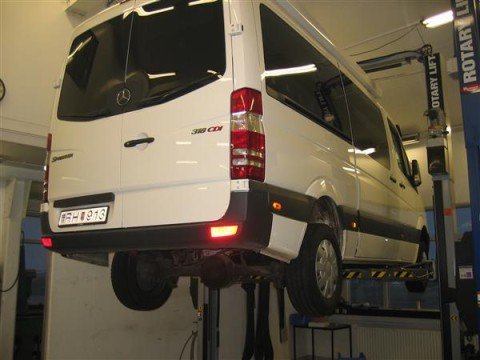 The first lift to get started with the Sprinter project.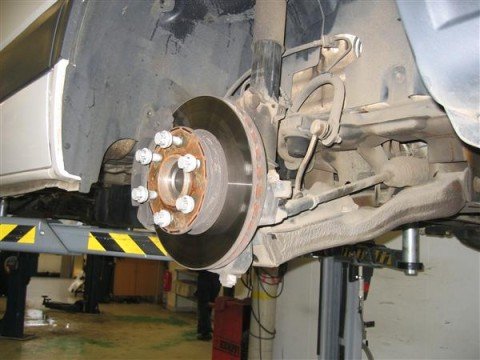 Everything under the van must GO!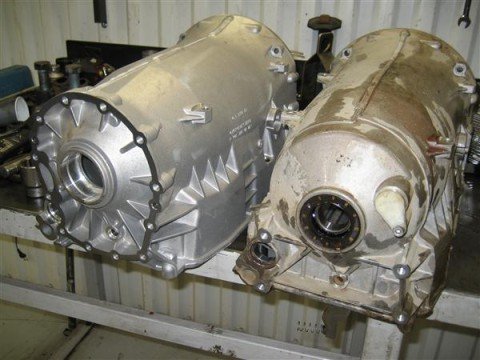 The transmission is put into a housing from a Vito 4x4.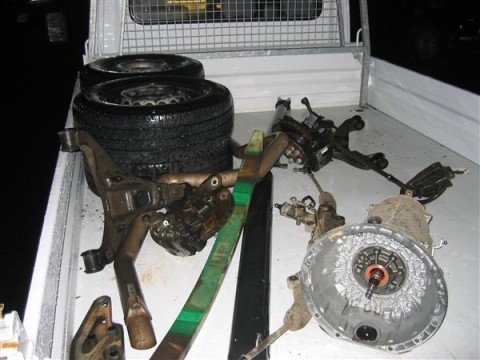 These things are not needed any longer.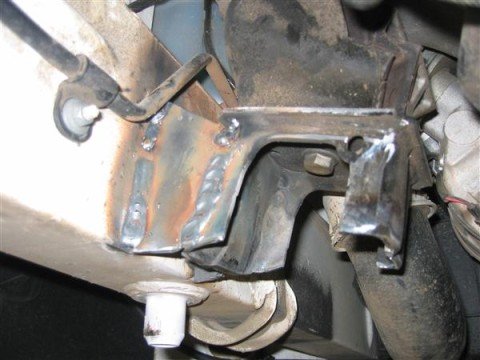 An extensive rebuilt has to be done. New seats for the engine...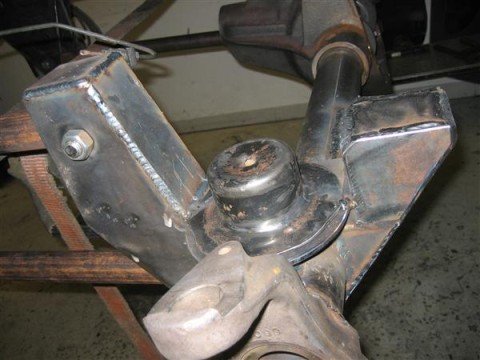 Seats for the front and rear coil spring suspension.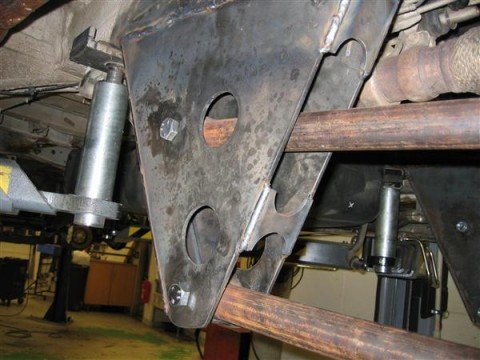 Four link suspension brackets and bars welded into place.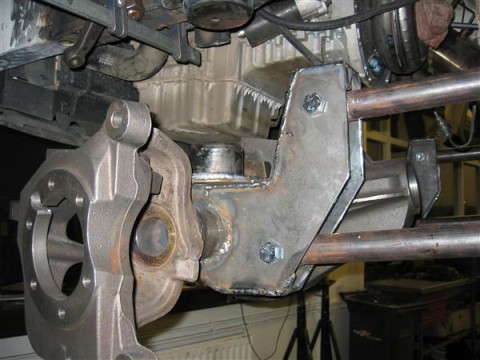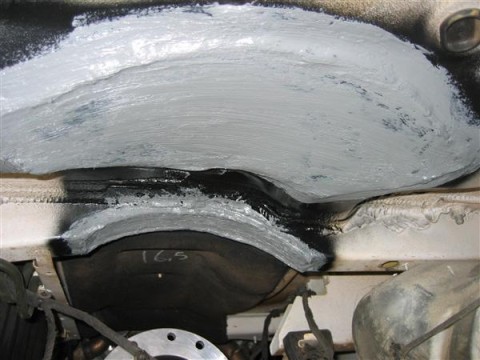 Pall even has to lift a part of the floor and cut out a support beam to make room for the transfer case and transmission.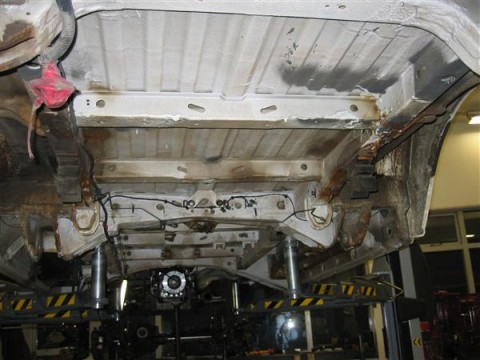 Not much left on under-carriage.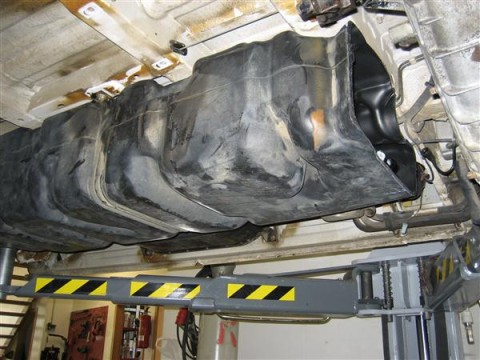 Even the fuel tank is modified ...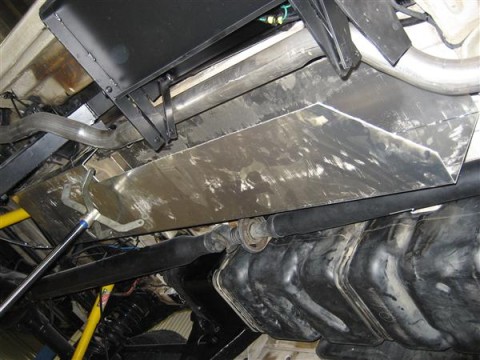 ...and an extra 150 liter tank is added. The tanks are connected for filling...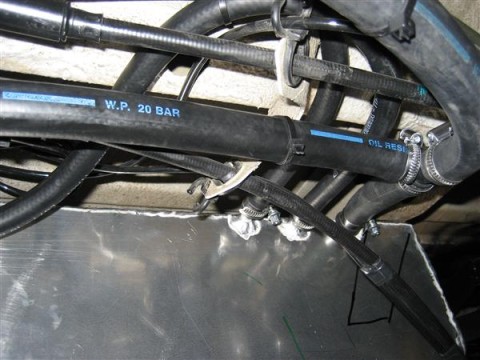 ...and these hoses are used to get the fuel back into the main tank.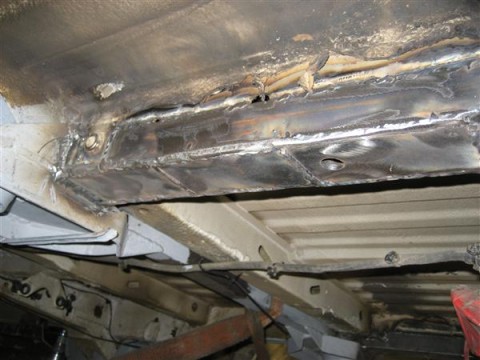 A lot of work is to make the van capable of supporting the new axles by welding in strengthening bars where needed.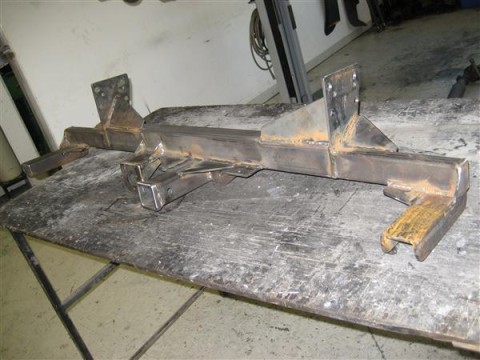 The custom built rear hitch...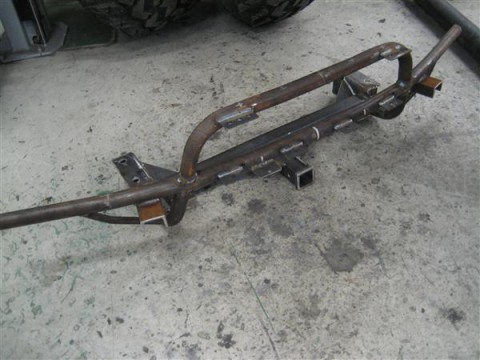 ...and the custom built front bumper bar with light brackets and a winch receiver.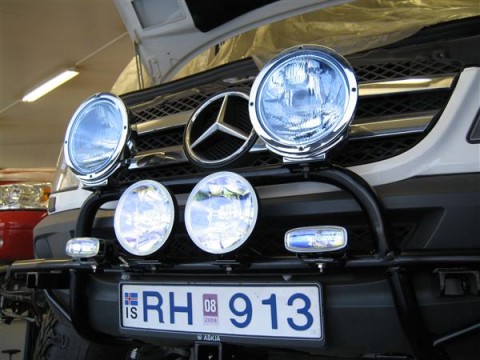 All these pieces are poly-coated and fitted in place.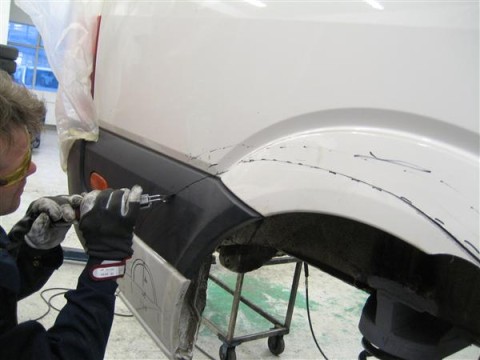 The sheet metal cutting is extensive.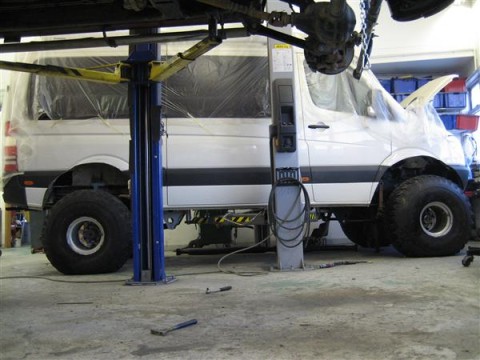 Finally standing on all four wheels again, this time a LOT bigger. 44 inch Dick Cepec Fun County tires on custom modified and poly-coated 16.5x15 inch wheels.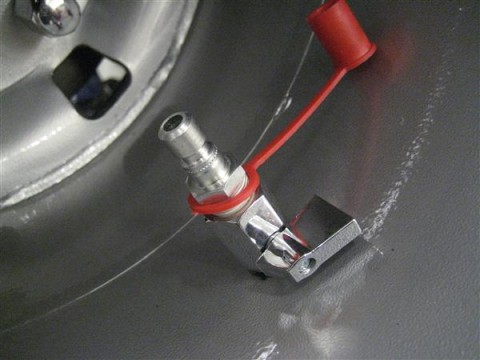 The rims have a quick release valve.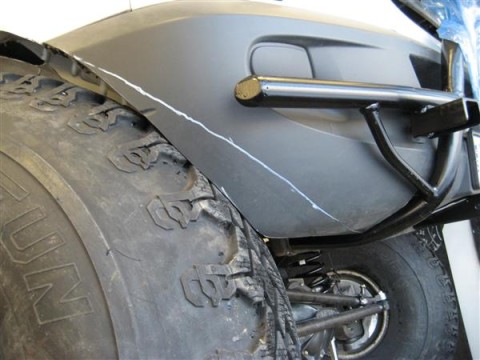 Still more cutting needed in the front.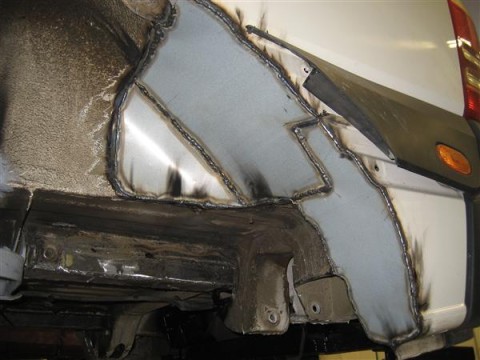 All the cutting needs to be rebuilt to bring strength back into the body.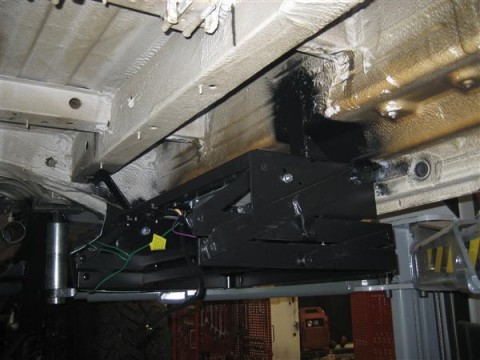 A separate step for the sliding door entrance is added.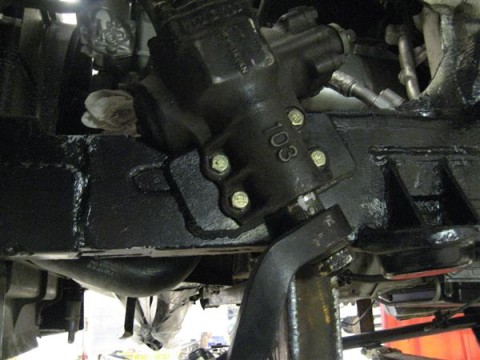 A Nissan Patrol steering box is fitted as well as a custom built steering arm.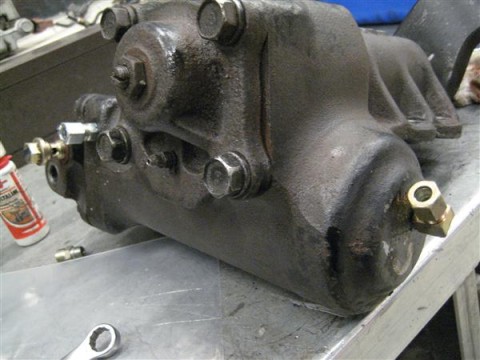 In addition the steering box is drilled for a special steering jack.
Photos:
Pall Halldorsson and Sigursteinn Baldursson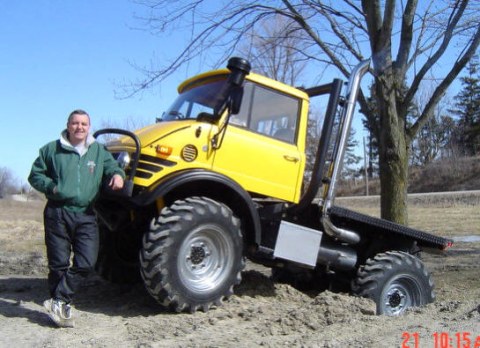 Still going strong!
Mercedes-Benz makers of the legendary Unimog since right after WWII have also made usable SUV's like the G model and the more luxurious M Class. Mercedes are famous for the great craftsmanship, strong engineering and lasting a long long time. 500.000 miles or more are n ...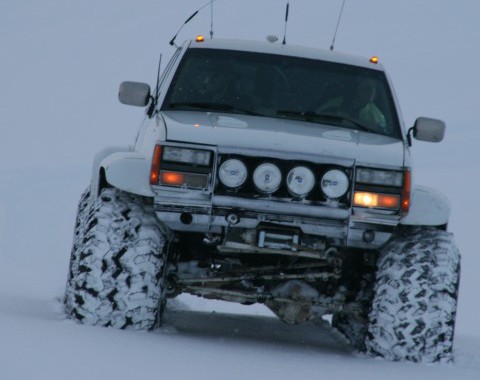 Extreme 4x4 are highly modified and custom built 4x4s. Some of them may look like other 4x4s but as you look closer you see interesting solutions. Others are obviously extreme 4x4s!
Page 1 - Page 2
Comments
comments