Off Roading 4x4
Real Life Off Road Adventures
Off Roading 4x4 brings to you really amazing off road driving stories with pictures of modified 4x4 vehicles in their "natural territory".

Each 4x4 off road driving trip is a source of new knowledge for me and you - and I hope the articles are a pleasure for your eyes and an inspiration to your mind!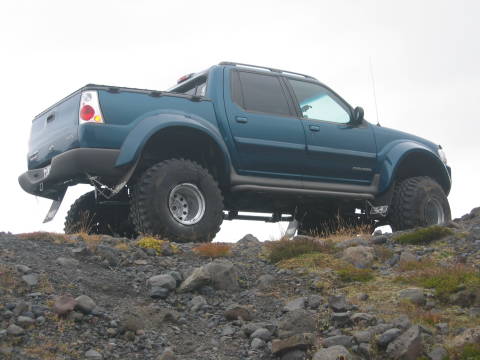 4 wheeling can be fun but it can also be dangerous. It has its challenges and the adventure and experience can last a LONG time :)
From easy dirt or gravel roads to the most challenging areas you can imagine. From deep river crossing to the higher mountains. A 4x4 truck is sure to have tried driving there!
4x4 Off Road Adventure Articles
To stay in touch and receive notice of all the best articles please remember to sign up for the 4x4 Newsletter.
When you are finished reading these articles and enjoying the pictures you might like to download some of the best and use as your desktop background. Here you can get some great off road
4x4 wallpaper
.
4x4 Off Road Driving Adventure Pictures and Stories
I am always looking for some interesting off road pictures and stories from you.

When you send me your pictures, please include a description of the modifications and other things that might be of interest.

The off road driving adventure travel pictures should be of modified 4x4 vehicles being used off roads.

The pictures should also include travel stories. When you send in a story please tell me where it takes place and if there where any exciting events along the way!
Please submit your 4x4 off road driving adventure article with your story and pictures.