1999 Chevrolet Tahoe LT 4x4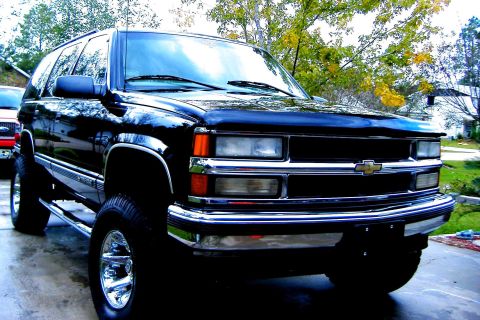 Owned:
-Engine swap from stock to a 5.7litre V8 350hp engine.
-Smittybilt Custom Catback Exhaust
-Custom 6" body lift
-New Sound System
-33/12.50 BF Goodrich All-terrain tires with 15.5" American Racing rims.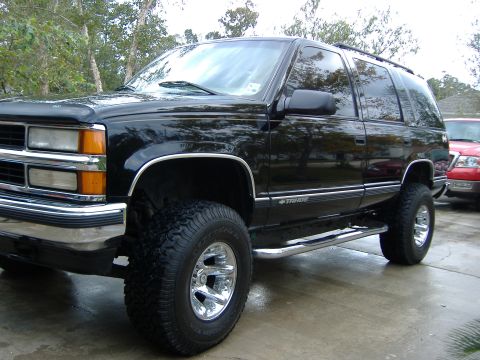 On-the-way/Planning to Get:
-Rancho RS9000X Shocks for front and back.
-Jaos Front Bull Bar
-Jaos Front and Back Skid Plate
-35/12.50 Interco Super Swamper LTB's.
-Warn 9000 Winch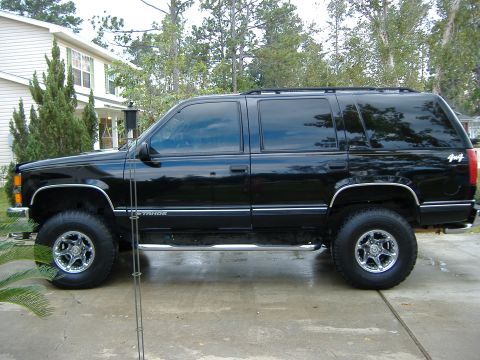 I like to go wheeling with a few of my friends-- wherever we go... I just follow them out to the holes.
We usually hit deep mud and water.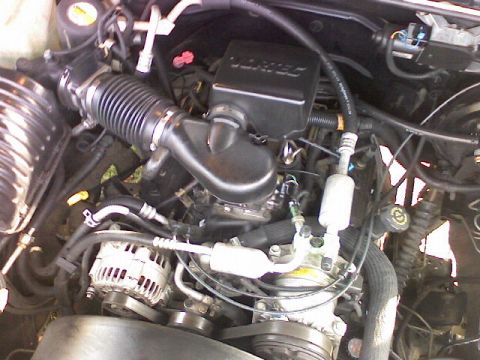 I absolutely love this truck even though I've only had it for about a month. I'm 16 years old and we seen this truck sitting on the side of a road with a for sale sign.. And it said $6,000... My dad and I's eyes widen.. That was unbelievable! Anyways, I'm now it's proud owner. 🙂
It sits on 33/12.50 BF Goodrich All-Terrain tires with 15.5 American Racing rims. It has a custom 6 inch bodylift and a custom Smittybilt catback exhaust system.
I recently installed two 12" pioneer subwoofers in a Montego Bandpass ported box with a 1600 watt soundstorm amp-- The beast now bumps.
Went off-roading with it a few days after we bought it, and has mud up to the doors and it kept chuggin through!
Cole Johnson
United States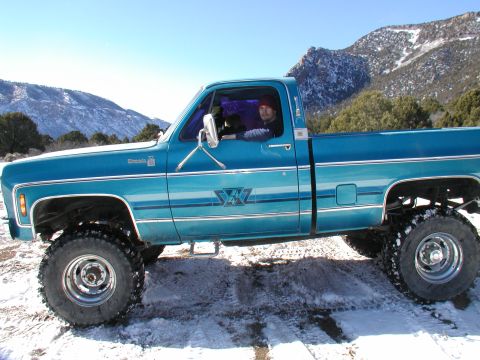 Chevrolet is the Heartbeat of America
Is One Chevy Never Enough? Some of the sweetest 4x4 Chevy trucks from all over. Chevrolet's origins can be traced to trucks first made in 1947. It was only later that 4 wheel drive was introduced in a Chevy. Popular models for offroading include ...
Comments
comments