The offroad addiction
MUD - Yes offroaders sure have Fun in the MUD! Mudding your 4x4 on big swampers and strong axles is the way to bliss. A lifted 4x4 truck with lockers gives you the awesome cool FREEDOM that money just can't buy. Trucks on mudders, broken or stuck - you always have a blast!
Listening to the sweet rumble of a badass V8 or the relaxing trusty diesel.
Yeehaaw!!!
The offroad addiction is epic and neverending. Friends get dirty as you experience the cool thrill of adrenaline. Roll your truck faster through the snow, relaxing on the sandy dunes or slowly crawl those hard rocks. Trying not to flip your lifted 4x4, snap an axle, rippin a tire or simply get too deep in the crap!
Lifted Trucks!
As you move into the the world of extreme 4x4 and lifted 4x4 trucks you need specific steps. Begin by finding the right 4x4 for sale, then buying the 4x4 wheels and tires and of course getting the lift kits.
As you off-road your 4wd it will need a supply of 4x4 parts (or should I say Jeep parts :) ). That is true weather you own a Jeep, Toyota, Ford, Chevy, Land Rover or any other brand, no matter if it is an SUV or TRUCK!
4 wheel drive is the key to the magic. Perhaps you have tried a few fun 4x4 games and been drawn into trying the real thing. Perhaps you have seen some amazing 4x4 videos or stunning 4x4 pictures in a 4x4 magazine...
...well you have come to the right place :)
You'll find heaps of FREE 4x4 pictures and off road articles to keep you busy for hours!

This is the place to dream about your next off road adventure and plan how to MODIFY and LIFT your truck to the EXTREME.
4x4 Off Road Marketplace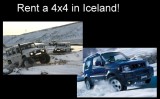 Rent a sweet 4x4 in Iceland!
Offroading in Iceland? You can now rent a sweet 4x4 for your next trip :) From Suzuki Jimny to a 38 inch lifted Land Rover Defender. Check it out.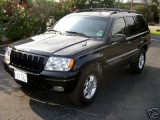 Used 4x4 Trucks For Sale
Tons Of 4x4 Trucks and SUVs - Ultra Fast and Simple Navigation. Take your pick from the wide range of 4x4 trucks and SUVs.Major 4x4 brands like Chevrolet, Dodge, Ford, GMC, Hummer, Jeep, Land Rover, Mitsubishi, Nissan, Suzuki, Toyota and even a couple of Willys along with a handful of other makes.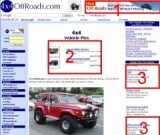 Advertise 4x4 Off Road
A Better Way To Reach
4 Wheelers
Attention? Advertising on 4x4OffRoads.com might be just what you need. We provide advertisers an excellent opportunity to reach the highly targeted niche of 4x4 owners and off roaders. Because 4x4OffRoads.com attracts 4x4 owners and off road enthusiasts of all ages.