4x4 On Road in USA
4x4 On Road in USA
19.11-26.11 2004
Like I had planned I took a trip to fetch the Sport Trac I bought. I flew in from Iceland through Minneapolis and then to Denver Colorado.
When I leave Iceland the sun is just setting - it is still sunset when I get to Minneapolis seven hours later!
My plan is to meet the man I bought the truck from and get to know him. He is willing to find more trucks for me to export to Iceland.
Colorado
Ron meets me at the airport and invites me to his home and family. Unfortunately my luggage gets misplaced in Minneapolis and I only have a tiny emergency bag with a toothbrush and comb 🙂

In the morning a little bit of snow had fallen. I feel I have brought something precious with me from Iceland! Weather in Colorado seems similar to what it is often like in Iceland.
The truck looks nice. It has leather seats and a nice stereo.

Ron spends the day showing me around Denver. Of course we take a look at a 4 wheeling shop. In front of the shop we see this typical "American" style off road truck. This is a heavily lifted Toyota Hilux. It looks rugged and ready but a bit too high and lacking proper fender flares.

This old pickup truck with only a little bit rust showing is still going strong.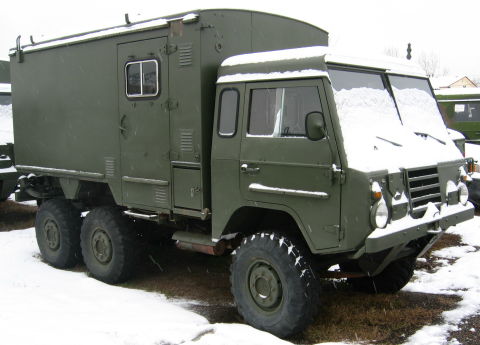 A friend of Ron's specializes in older military trucks. Like this six wheeled Volvo truck.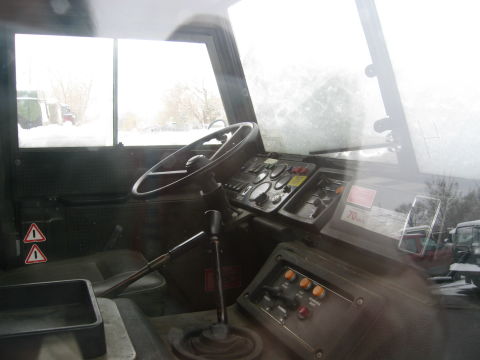 Inside the Volvo.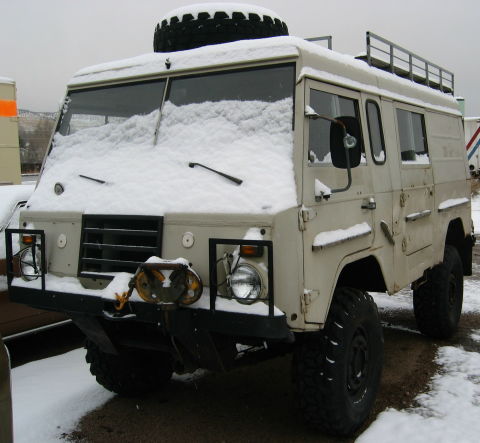 Ron had plans on buying this Volvo truck and fix and rebuild it for his own use. It has enough room for his whole family and should look nice on 38 inch tires!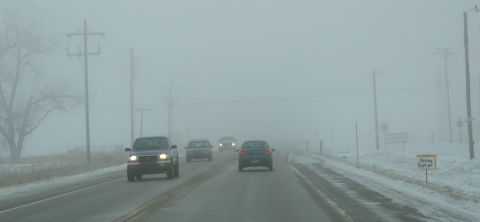 Early Sunday morning I start my long drive. Fog has settled in and it is chilly outside. The plan is to get on Interstate 70 and head east.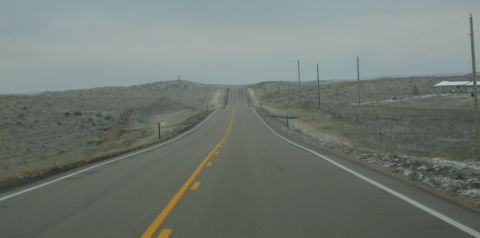 As I drive on the fog lifts and I can enjoy the Colorado landscape.
I make a small mistake in taking Interstate 76, but realize my error, buy a map and take the country road to get on I-70.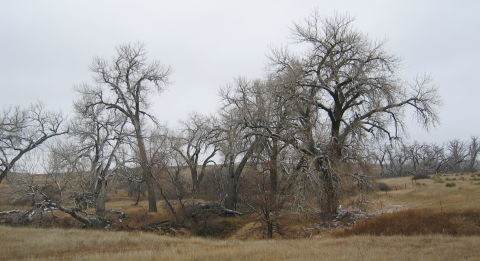 On the Highway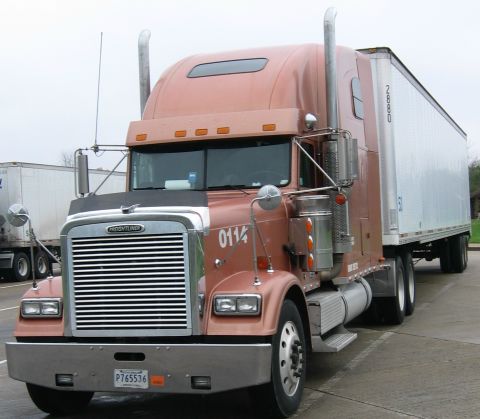 The first day I soon get out of Colorado and into Kansas. Not much to see - endless fields for hundreds of miles. I drive on all the way to Topeka Kansas where I find a place to stay for the night.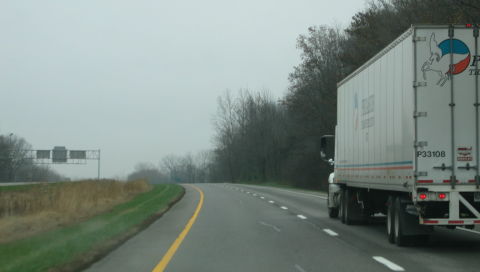 Big trucks are driving on the Interstate highways. I imagine the drivers are as close as you can get to original cowboys. They wake up early and drive the whole day.
I wake up early Monday morning and am able to get through Kansas City without getting caught in the morning traffic.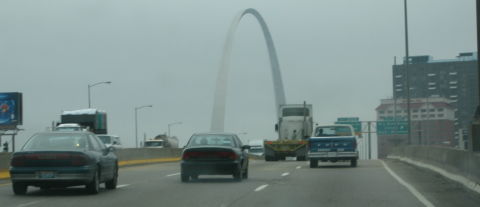 I had no special place to stop and see on the way and only took pictures out of the front windshield. Here is the famous Gateway Arch in St. Louis. Supposedly you can get up to the top of the arch and get a great view of the city on the riverfront of Mississippi.
Around St. Louis I change Interstate from number I-70 to I-64. I drive all the way to Lexington where I spend the night at a hotel.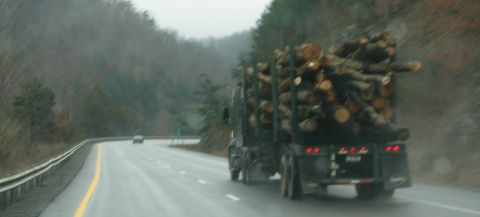 West Virginia turnpike with a scenic winding road by the riverside and this lonesome lumber truck.
Thanksgiving in Virginia
Finally after a drive totaling about 3000 km. (2000 miles) I reach my destination in Virginia. My cousin, Peter, lives in Centerville. Knowing my way on the highway is not too hard but finding a specific address in a city proves pretty complicated for me.
When I left for the trip I had no idea that Thanksgiving was coming (we don't have that in Iceland). It came as a nice surprise. Thanksgiving day was spent with Peter visiting a few of his friends. It seems to be a rather relaxed holiday where the guys spend the day watching American football and drinking beer and just chatting and the girls are in the kitchen preparing the turkey and all the stuffing, pumpkin pie, corn bread and other things that go with it.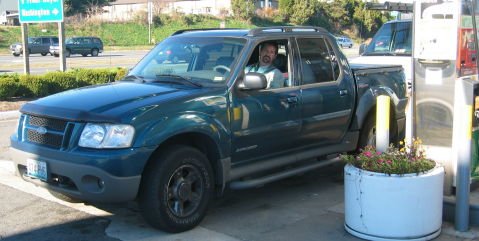 The last day, Peter drives the truck to get used to it. Here he is at the last gas station. He will drop it off to the ship in Norfolk.
The Sport Trac will reach Iceland in the first days of 2005. Until then I can plan on the modifications I will make on it. As far as I know this will be the first Sport Trac on 38 inch tires!
My best thanks for all the good people I met along the way and proved helpful and nice.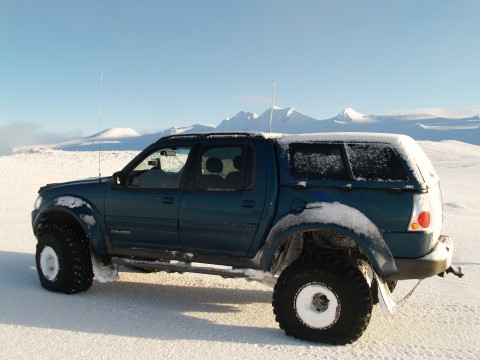 Ford Explorer Sport Trac lifted for 38 inch tires!
This is the story of my 4x4 Ford Explorer Sport Trac modification project. Creating a custom Ford Explorer Sport Trac fully modified for 38 inch tires. In these pages you can follow along and see all the details as they are thought out and put into action.
Comments
comments