Chevrolet Blazer K-5 1983
by Amer Hasan Khader
(SAUDI ARABIA , JEDDAH)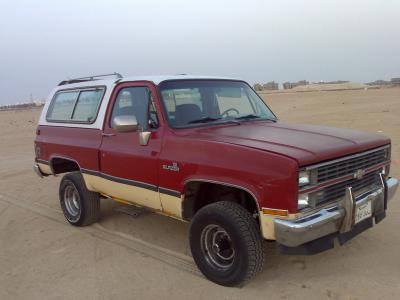 Chevrolet Blazer K-5 1983
Hi there
My name is Amer , and I'm 24 years old , and I own a Chevrolet Blazer K-5 1983.
The GM made the tough cars but the best one is old model from Chevrolet Blazer k-5 1983
It's a wild beast , monster , but it's about the lockers for the 4x4 some times do not work and you keep change to the lockers but it's still the same - when you need them they not work as well.
But overall this car is not just a car it's a monster.
And finally I found the solution , using electric lockers.
They work very well but they are not as strong as the manual lockers.
So here where the GM fail miserably,
but the GM still the NO:1 for me.
T H A N K S
G M
Comments
comments