Lifted 4x4 Ford Explorer Sport Trac
Ford Explorer Sport Trac lifted for 38 inch tires!
This is the story of my 4x4 Ford Explorer Sport Trac modification project. Creating a custom Ford Explorer Sport Trac fully modified for 38 inch tires. In these pages you can follow along and see all the details as they are thought out and put into action.
"A 4x4 truck is built not bought" - at least that is true for this Sport Trac 🙂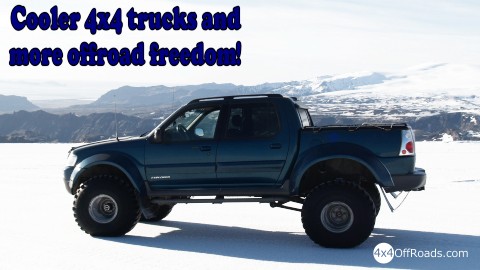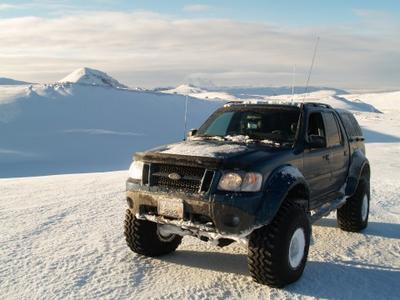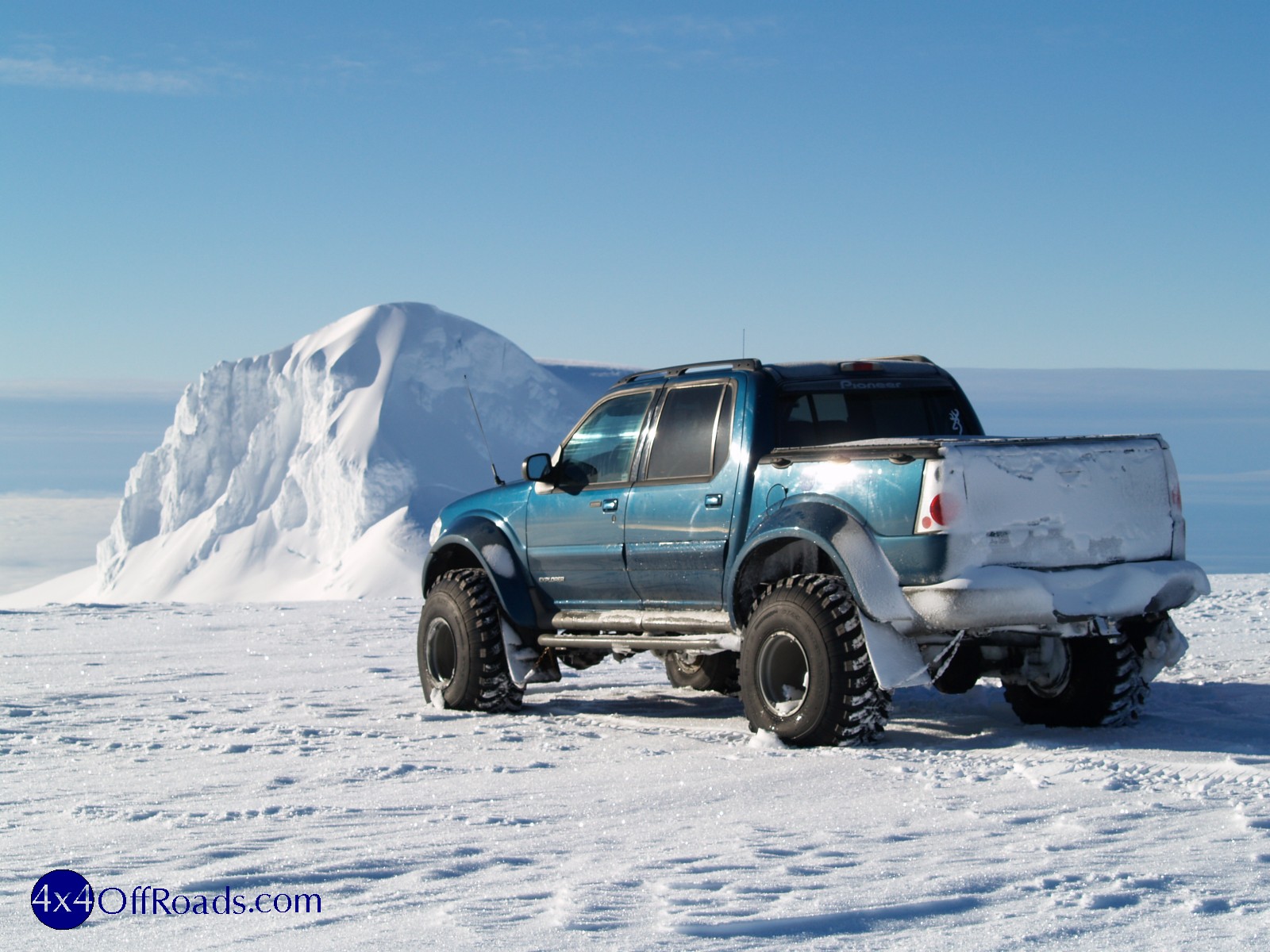 Previous
Next
Specs
Performance
Engine - Standard: V6 Cologne SOHC 4.0 L (244 cid)
Hp: 205 hp @ 5250 rpm
Torque: 240 ft-lbs. @ 3750 rpm
Transmission: 5-speed automatic
Turning radius: 43.1 feet (13.1m)
Size & capacity
Dimensions: Wheelbase = 125.9″ (320cm) - Overall Length = 205.9″ (523cm) - Width = 71.8″ (182cm) - Height = 70.1″ (178cm)
Weight: 4323 lbs (1961 kg), gross weight GVWR: 5580 lbs (2531 kg)
Seating: 5
Towing capacity: 5080 lbs (2304 kg)
Payload rating:  900 lbs (400 kg)
Wheel bolt pattern: 5x4.5 (5x114.3)
Long and light weight.
Offroad
Ground Clearance: Not too much!
Suspension front: coil springs
Suspension rear: leaf springs
Axles front: Dana 35
Axles rear: Ford 8.8"
Modification / Lifting tips
Before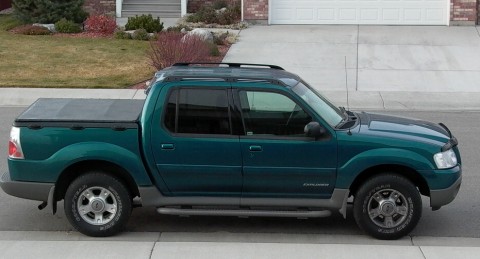 A stock Ford Explorer Sport Trac is pretty good on the highway in USA, but can it be customized in a way to get it into the rough Icelandic snow and ice driving?
The plan is to make this into a true off road custom Ford Explorer Sport Trac. Starting with the insertion of a Dana 44 whole front axle with disk brake kit in front, but use the Ford 8.8 rear axle in the rear. Both axles to be fitted with air-lockers and 4.88 gear ratios. Four link suspension in the rear and classic Bronco suspension in front - except for the airbags that are to be used both front and rear.
After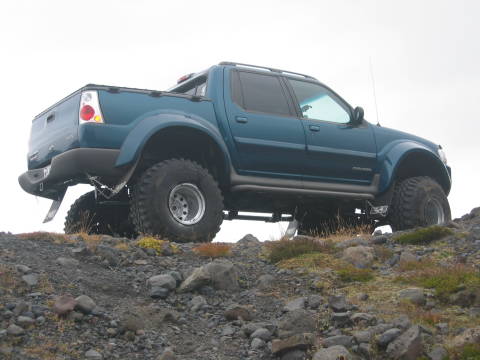 Big 4x4 Truck - 4x4 Off Roads!
Finally it is ready to take on some serious off roading challanges!
The illustrated story of lifting the Ford Explorer Sport Trac
Lifted Custom Ford Explorer 4x4 Wallpaper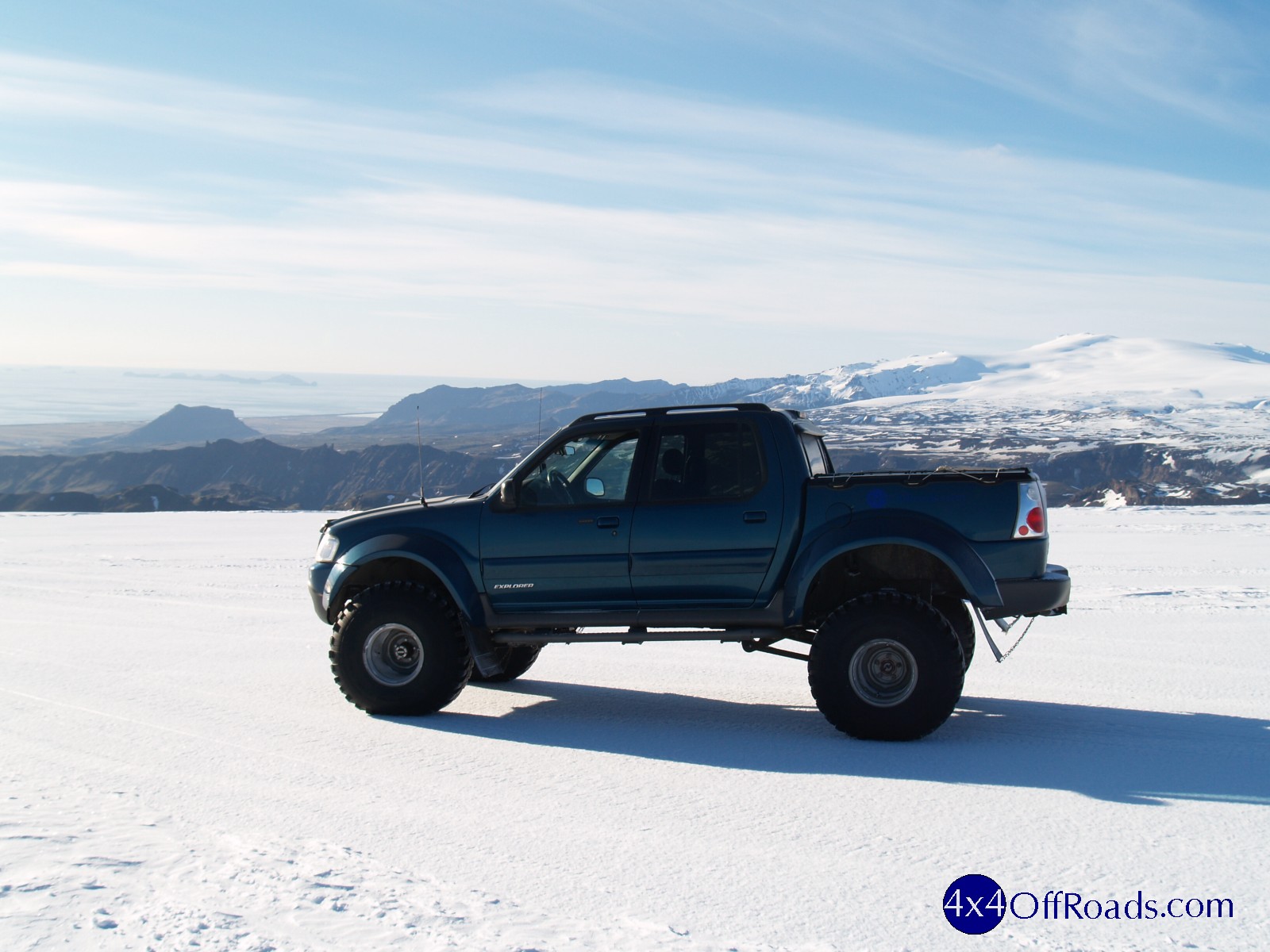 Ford Explorer Sport Trac Wallpaper - Stunning wallpaper pictures of my Ford Explorer Sport Trac. The pictures are high resolution and show the Sport Trac in use in the beautiful scenery of the Icelandic highlands.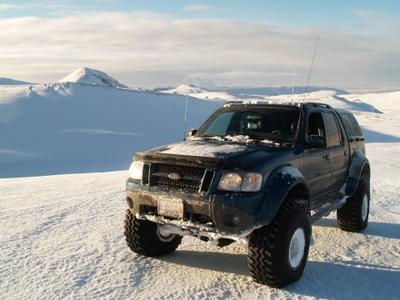 Built Ford Tough?
Toughest Ford 4x4 trucks and SUVs from all over the world. First 4x4 Fords ware made from a license after the blueprints for the Willys. From the relative comfort of the early Bronco to today's huge F-350s that provide enough ha ...
Used Off Road Ford Explorer Sport Trac For Sale
4x4 Ford Explorer Sport Trac for Sale
Comments
comments