1986 Jeep CJ7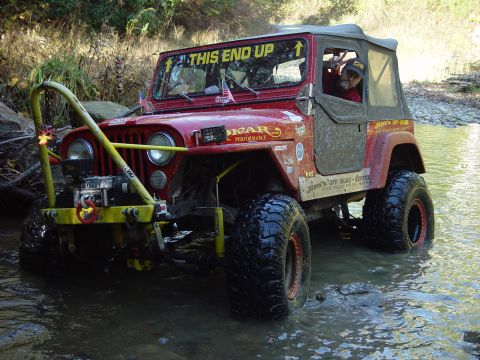 My Jeep has, 4.0 HO engine, D-300, Weber carb, Complete AGR Steering, Borgeson steering shaft, Monster tie rod link, Monster steering box mount, T-18 Trans, Custom drive shafts, 4:88 gears, Detroit Lockers, 36" IROKs on Allied bead locks 15x10, Custom aluminum rocker guards, 2" TrailSport wheel Spacers, Warn Diff. protectors, Full front/rear cage tied to frame, custom bumpers/stinger bar, custom tube fenders, MileMarker 9500 Winch and much more!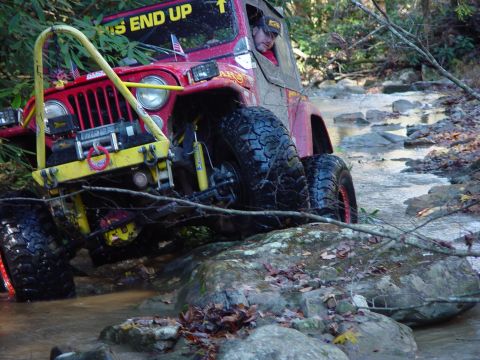 I go in Tellico/State Line between NC/TN. Border. Has all types of terrain with lots of big rocky obstacles and climbs! Also WindRock ORV Park, Terrain for everyone!! Rocks, big creeks, mud and trail/roads for all!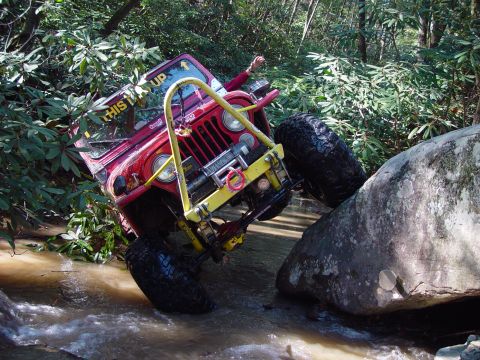 Just keep "This End Up"
Brian Watt
United States
Go Anywhere. Do Anything.
From the beginning Jeep has been linked to freedom and adventure. From the very first Jeep built in 1940 for the military it's main purpose has been to take it off-roads. To this day the Jeep is extremely popular for all kinds of use and modifications.
Jeep ...
Comments
comments