1994 GMC full size extended cab 4x4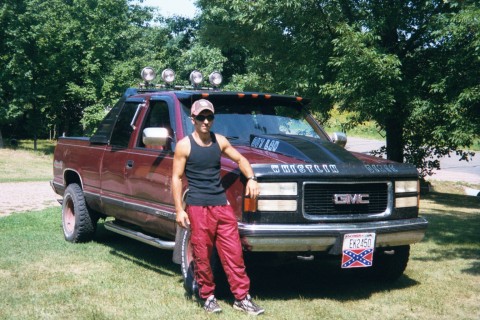 So far: K&N air filter, high performance plugs and wires, dual straight pipe's, Baha off road fogs, 4 KC's on top of razor back, 31 inch mud terrain's, and 350vortec motor that will be replaced with 350vortec in the future. Future mods: 3'' lift, 350vortec motor, 33'' mud terrain's or brute's, heavy duty front and rear bumper and a few other things.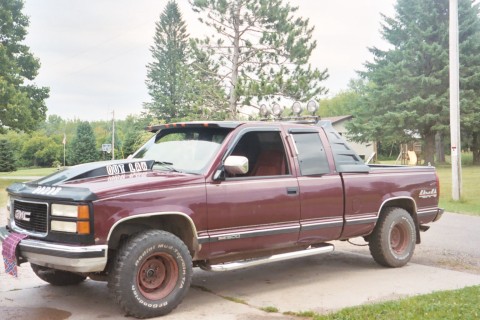 I live in northern Wisconsin, so usually either sand hills-big mud holes-clay traps-snow and other stuff. There isn't too much that I haven't been able to put it thro.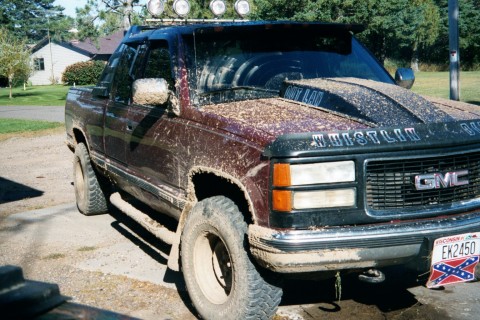 Its my actual first truck, my other one went to hell a year after I had it. I cant live without my truck, it gets me into trouble and outta trouble. All I can say is if a truck isn't 4x4 it isn't a truck, and if its too loud or too high, ur too dam old- loud pipes save lives, lol.
Steve
United States
Get the job done
GMC brand 4x4s are really the same 4x4 trucks and SUV's that are also branded as Chevrolet. Both produced by General Motors Chevrolet trucks are marketed more towards private ownership, while GMC is more for commercial marketing. The Sierra pickups are popular for any t ...
Comments
comments