1994 Ford F150 reg cab short box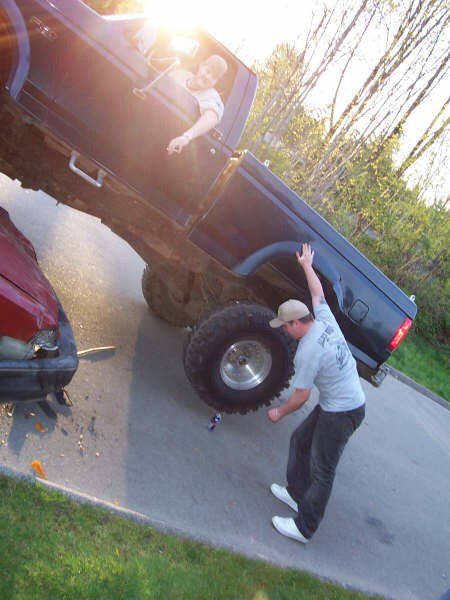 Six in suspension lift - 4 in body. Dana 44's Detroit lockers front and rear - straight axle front end. 35 in Super Swamper boggers. Warn 10,000 lbs winch. Just bought 37's BFG krawlers.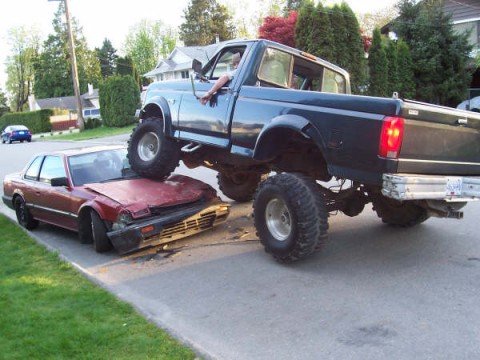 I go wheeling anywhere I can - construction sites - anywhere where they got locked gates. I use winch or big bumper that's welded to the frame - good for ramming. I like hill climbing and playin' in the mud and I like drivin' on cars have drove on a Prelude and a Ford Tempo and an Olds Delta 88 - lol.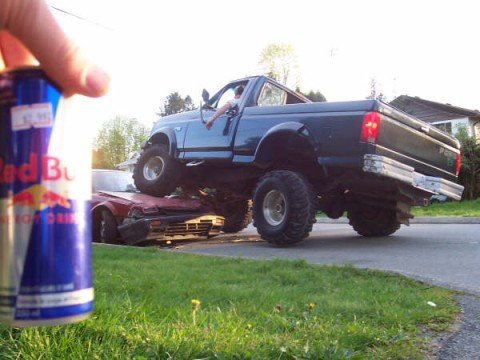 Go big or go home.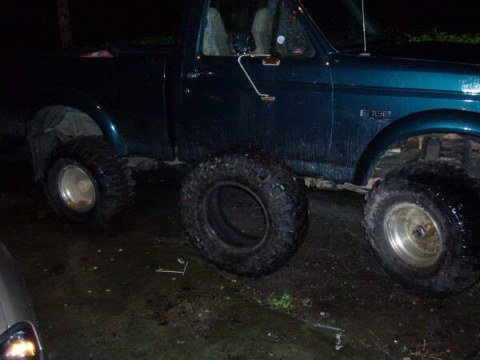 Dennis
Canada
Comments
comments