4x4 Ford Bronco 1974 project
Restoring a legend!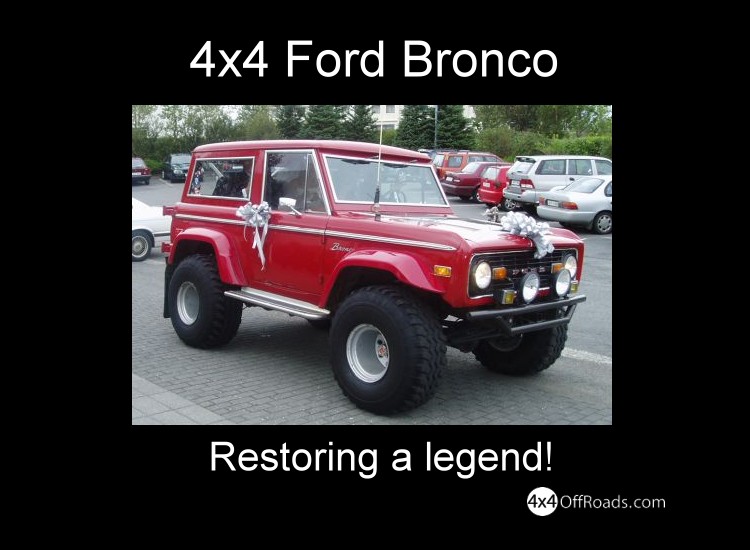 4x4 Ford Bronco got quite popular early on. Its coil spring front suspension and automatic transmission made the Bronco a true luxury truck from the beginning. There is something about the looks of the early Bronco that is appealing to many and the durability can be seen in how many are still in full use and how popular they are for rebuilding.
This is a story about the restoration and modifications done on a 1974 Ford Bronco. A Bronco that has stayed in the same family for many years - giving it character and soul.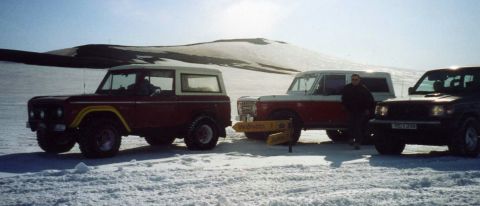 This is how the 4x4 Ford Bronco 1974 looked before the restoration and rebuilding project started.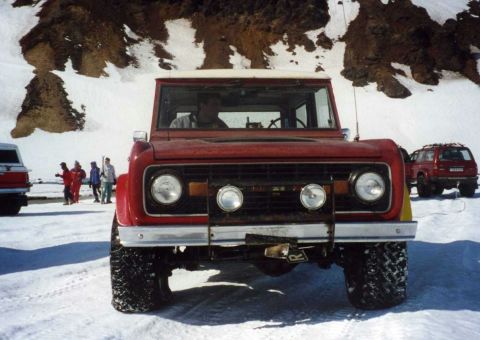 With the original 302 engine and C4 transmission still functional but getting a bit worn - same could be said about the body.

Starting the project and making the Bronco ready for sandblasting.

This will be quite a task!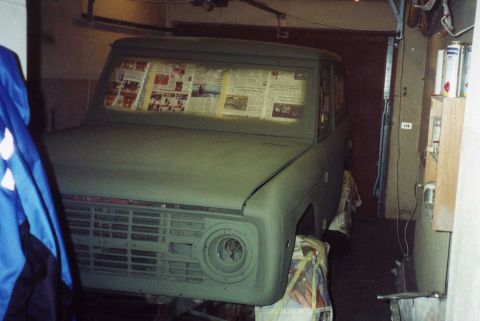 After sandblasting and first layer of paint.
Brand new paintjob in an Easter wheeling trip rescuing a stuck Toyota LC.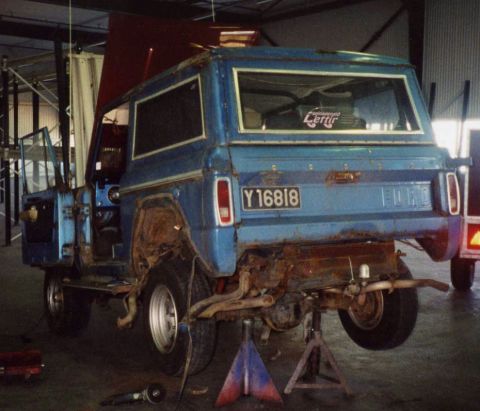 Preparing the new frame and driveline to be used.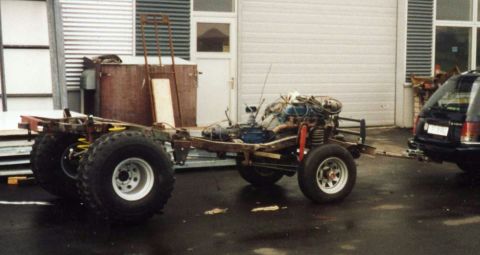 Rusty body thrown off!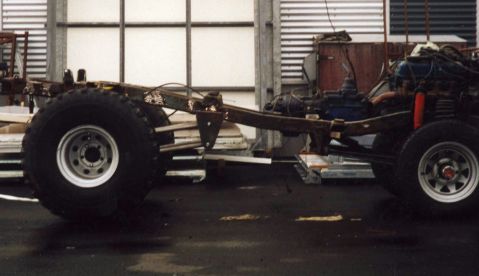 Rear axle moved back 14 cm (about 5") and a four link suspension built.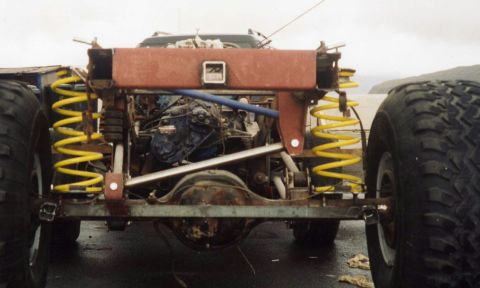 Brand new coil spring rear suspension.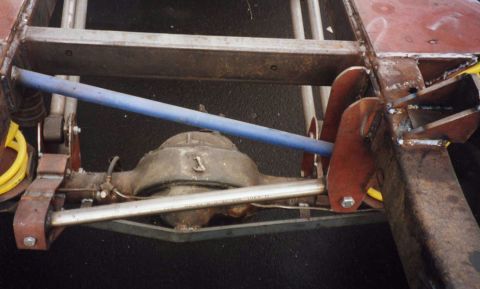 All welding done and only more sandblasting and paintwork to do.

Spray painting the frame.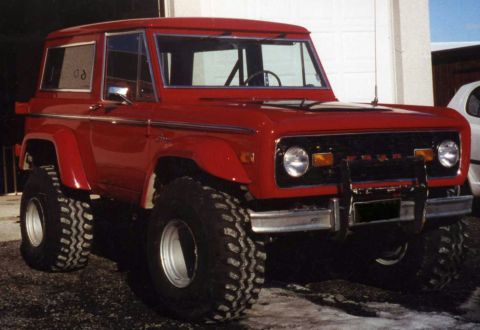 Restored body fitted on the rebuilt and modified frame.
Bronco looks good!

The engine is a strong 1969 351W 4V, delivering 290 hp@4800, torque 385nm@3200 and combustion 10.7
C6 transmission and NP 205 transfer case.
38 inch Mudders with Dana 44 front and 9" rear with lockers front and rear and 4:10 gear ratio.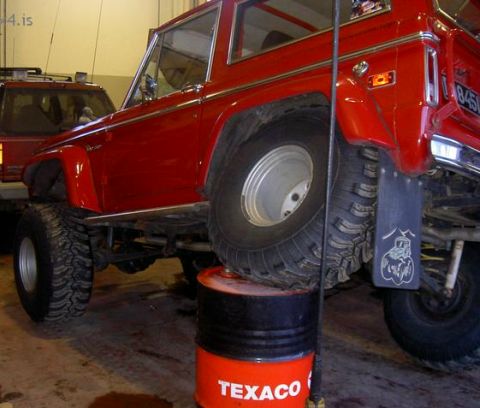 Testing the suspension range reveals that it passes the barrel test with all tires on the ground!

A fully restored and modified 4x4 Ford Bronco 1974 can be used for the finest occasions - even a wedding.
Pictures and text by owner: Elias R. Eliasson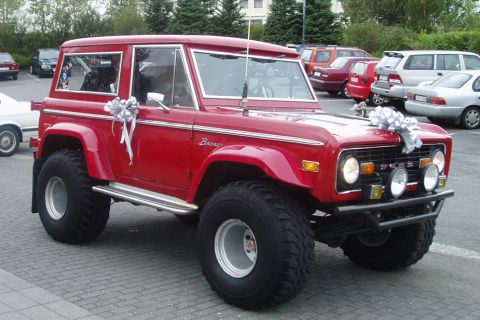 Lifted Vintage Ford Bronco Offroading Beast!
The head turning beauty of the classic Bronco is hard to deny and an early Ford Bronco is tough to find. With only 230.800 classic Ford Broncos produced between 1966 and 1977 the few that are still left are getting more expensive. Ford produc ...
Comments
comments