How to modify your cool 4x4 truck!
Dream about cooler 4x4s and get inspiration for your own lifted 4x4 truck in this step-by-step online project guide!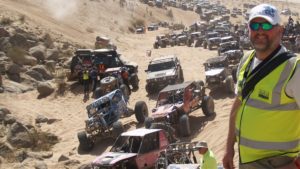 Hey there offroading buddy!
As a friend of the 4x4Offroads community I am giving you FREE access to this course on lifting your 4x4 truck.
Using the coupon code 4x4offroads the course is FREE for a few days - so please check it out and let me know what you think - I really value your input. What is good and what can be improved?
If you have suggestions for something that is missing - that would be cool to.
Finally - to show your support and if you LOVE the course - please give it a 5 star rating 🙂
-Thrandur
A lifted 4x4 is COOL!
You can do exciting things with a fully modified 4x4 truck sitting on BIG tires and ready for action.
Your own lifted 4x4 is a statement of who you are. For us offroaders it is way more than a status symbol - it's a way of LIFE and gives us amazing FREEDOM!
If you want to go lift your truck you better have a clear picture in your mind of your finished dream truck and all the step-by-step tasks you need for your project.
In this course I'll show you the step-by-step process of how to get your 4x4 truck ready for action in the most extreme trails and terrain.
So let's dive in...
How to modify YOUR cool 4x4 truck!
Like us if you think lifted 4x4s are cool...

Comments
comments