Jeep Jamboree USA
An amazing off-roading experience!
Are you ready for the greatest off-roading experience the Continental United States has to offer? Do you fancy yourself a tough rock crawler that can handle some of the toughest terrain North American can throw at you? If so, gun your engines, ladies and gentlemen, because it's time for Jeep Jamboree USA!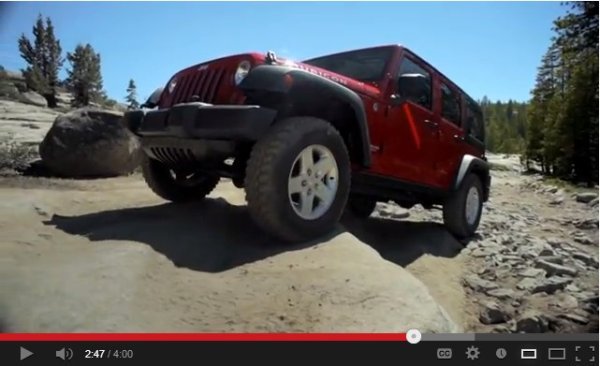 Jeep Jamboree USA is an adventure weekend perfect for families that want to take life to the extreme. Families with children over the age of 10 will be able to participate in these adventure weekends, where they can take their off-roading vehicle over some of the toughest terrain that amateur off-roading enthusiasts will ever find. It is a thrilling event that is worth saving up for, and your family of adventurers will find this weekend to be peerless in terms of excitement and action.
Jeep Jamboree on the Rubicon before 38 inch tires 🙂
Jeep Jamboree History
Jeep Jamboree USA was conceived as a tourist attraction originally, as Mark A. Smith and some of his friends and fellow Rotary Club members decided that they needed to attract more people to their hometown. They held the first event in 1953, and 155 off-roading enthusiasts answered the call to show up to the first Jeep Jamboree in history. Since that day, it has become one of the most popular adventure weekends for families and kids.
The trail originally wended its way through the tough Sierra Nevada mountains, located in Northern California. It was a thrilling experience for all involved, and the race attracted so much attention that off-road vehicle manufacturer Willys Motors became interested. In 1954, Jeep became the official vehicle of the Jeep Jamboree, and only Jeeps have ever been able to participate in this race since then.
Mark A. Smith is a member of the Explorer Club, and he has lead a number of expeditions - including the Camel Trophy Madagascar Expedition in 1987. He has trained law enforcement agencies and even the U.S. Special Forces in off-road driving tactics, and he is an expert when it comes to rock crawling. It stands to reason that he would be the one to create such an exhilarating event!
Jeep Jamboree USA
The Jeep Jamboree is more than just one event, but it has expanded to accommodate more than 30 events around the country. There are courses and events offered in more than 20 states, including Utah, Arizona, New Mexico, Texas, and even in the far north - Michigan, Maine, Vermont, and New York.
Some of the most popular events throughout the long history of the Jeep Jamboree USA include:
The Mohawk Trail Jamboree, located in Massachusetts
The Red River Jamboree, located in New Mexico
The Ghost Town Jamboree, located in Nevada
All of these events attract rock crawlers from around the country, as well as from around the world. Whether they come to watch the race or participate, the events are truly a thrill for those that want to push their car to its limits. The average event has at least 500 racers- many of whom are there for the first time - while more than 100 cars trek their way through the rough terrain.
The cost of each event will differ, but you can expect to pay about $300 per child under the age of 18, and about $350 per adult. The race is only open to children over the age of 10, and the Jeepers Jamboree is only open for children over the age of 14. While Jeep Jamboree USA may not be as grueling as the Jeepers Jamboree, it's still an event that will test your driving skills and the durability of your 4x4 off-roader! It is a much more relaxed event than the others, as there are no Vendor Shows trying to sell new and customized off-road vehicles.
The Event
The events are held in special off-roading courses around the country, but there are expert trail guides to help guide you through the punishing terrain. The trail guides will help you to follow the right lines for the course, and they'll even stack rocks to ensure that your car can make it through the rough terrain of courses like the Rubicon Trail and Big Bear Lake. There are mechanics on the trail to help repair your car should any harm come to it, and all but lodging is covered in the initial payment.
For those that want to stray from the marked trail, the Jeep Jamboree USA isn't restricted to certain areas. While the vehicles are usually divided up into caravans of 50 or more, you are free to go off on the myriad trails in each event. As long as you don't stray off the paths and onto private lands or protected terrain, you are able to enjoy these unorganized tours. You can travel alone, or go for a ride with your friends.
All of the trails are marked according to their difficulty, and you will be able to choose trails ranging from 1 - the easiest - to 10 - the most difficult. There are usually trails in the 4 to 8 range, though newbies will usually be able to find 2 or 3-marked trails. There are few courses that offer a real challenge of a 9-level trail, but the Rubicon Trail is the only one in the country that can claim to have a genuine challenge rating of 10.
The event is fairly simple, as the Jeeps depart from the trail-head and make their way down the course. When they reach an obstacle, they will take turns passing it in single file. There is a lot of time spent waiting for the vehicles ahead of you to pass a tough part of the course, but rest assured that your moment will come to tackle the challenge. These waiting times are perfect for you to strike up conversations with others, and the Jeep Jamboree USA is a great place to make new friends with your fellow Jeepers. It is all about fun and excitement, and it is the perfect way to spend a thrilling weekend with your family!
For more information check out the official Jeep Jamboree USA site.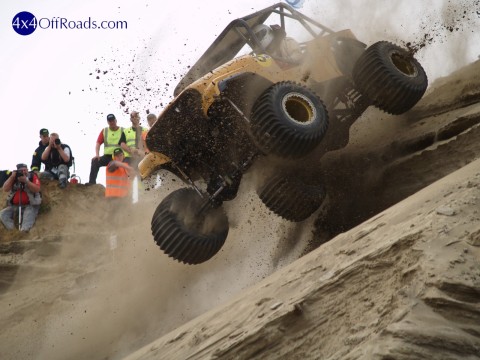 Offroad Racing Events and 4x4 Truck Shows
4x4 off road events brings you the most exciting 4x4 off road racing events from around the world. Lots and lots of pictures of 4x4 trucks as they are in racing, shows and other events.
Comments
comments