Land Rover Defender 110 Black LE Twin Cab pickup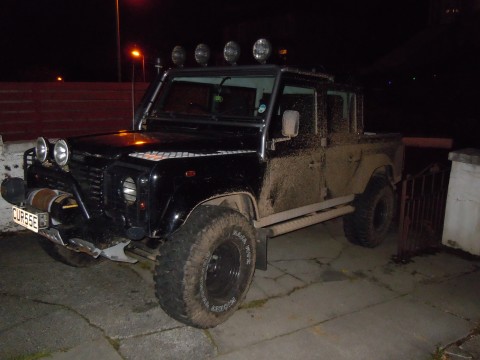 I have a Land Rover Defender 110 Black LE Twin Cab pickup.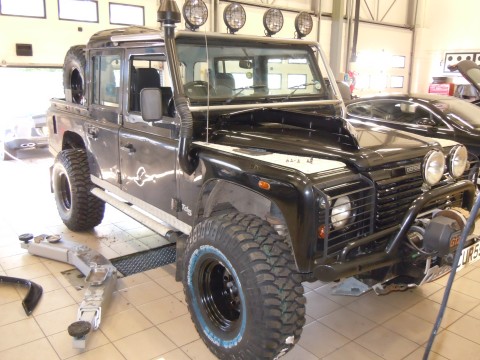 Tell us about yourself and your love of 4x4 and off roading
Started about 20 years ago when I ran a Jeep franchise in Glasgow, went on numerous off road training courses, ended in about 2006, when we gave up the franchise. Gap of 4 year, when I bought the Landy, basically to tow my dirt bikes - bikes in garage, Landy now taken over!!!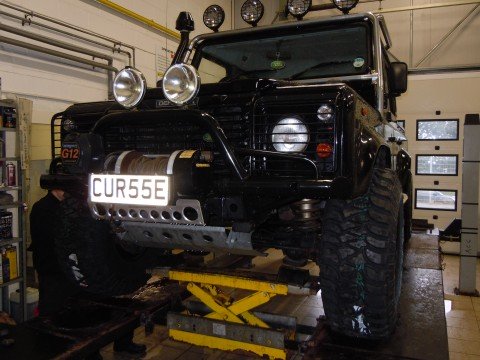 What modifications have you done for your 4x4 and what are your future plans?
3" suspension raise, straight through exhaust, chipped extra 33bhp, 35" x 12.5" x 15 wheels and Mickey Thompson mud tyres, winch front bumper, side bars, extra lamps....etc etc.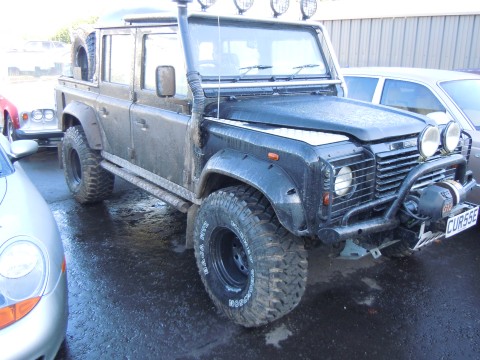 What is most challenging when lifting your 4x4 truck?
Getting the seized bolts undone!!
Where do you go wheeling and what is the terrain like?
Place in Cambuslang, Glasgow....muddy
Bitten by the bug now, Landy now the way I want it, after a visit to Iceland, and seeing what they do there!!!!
Peter
Scotland
One Life - Live It!
The Land Rover brand is focused on producing capable 4x4 offroad vehicles. Land Rover is really a British icon almost at the same level as the British Empire. Early on the Land Rover was designed and built on a similar concept as the Jeep. Coming from a farmer in UK ...
Comments
comments