Rick's CJ-3B Jeep - Home made 100%
Rick's CJ-3B Jeep Home made 100%

Fiberglass body 5'' longer 4'' wider the a stock 3B, 2''x4'' box frame, 302ci, C-6, NP-205, ford 9'' front and back with locker's and disc brakes, 5.43's, 35 spline axles, 4 link with coil's up front, 3 link with coil's in the rear, 2'' six point roll bar, 9000i winch, 35'' BFG's.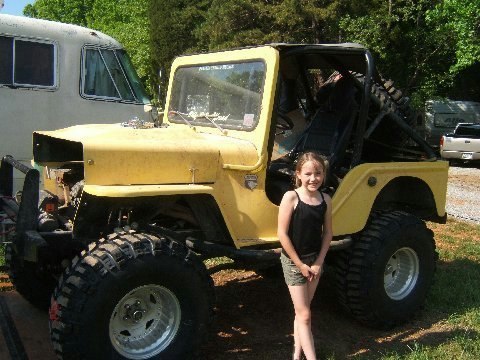 Add on's:
37"X13.00"X15" Boggers
671 Blower
New Paint ( Same Yellow )
Twin Stick (NP-205)
On the front end and rear end we had some Ford 9" rear end parts so cut up a 9" for the front with Dodge outer's welded to the ford 9" and cut up one for the rear and had disc brake's. Both were narrowed to fit in the frame.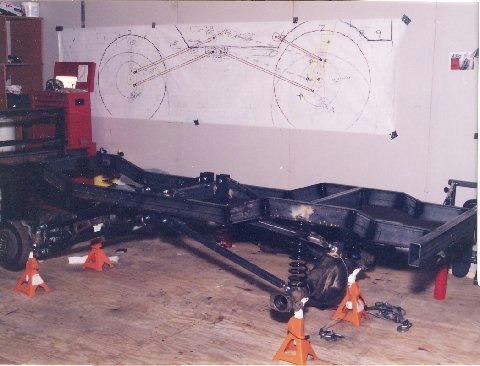 The suspension is 3 link up front and 4 link in the rear with coil's.
I got the coil's from Art Morrison (Fife, Wa) I did not have the tools to spline the axles so I had Barley Machine Shop (Bremerton,Wa) spline them for me.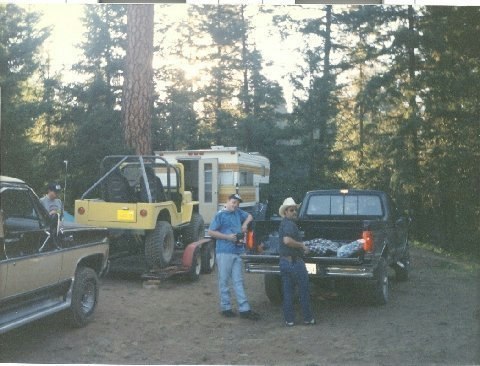 I had Bud Machine Shop (Tacoma, Wa) build the 302 Motor.
I found a C-6 in the paper and I put a shift kit in it.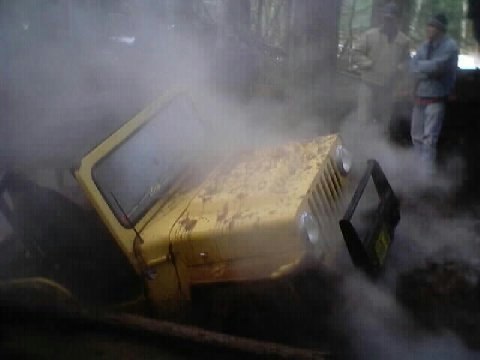 My uncle's junk yard had a NP-205 in a box all in pieces and they gave it to me to see if I can get it be together, it worked The Fiberglass Body, I had some mold's and I pick the CJ-3B, it took only one week end to build the whole body.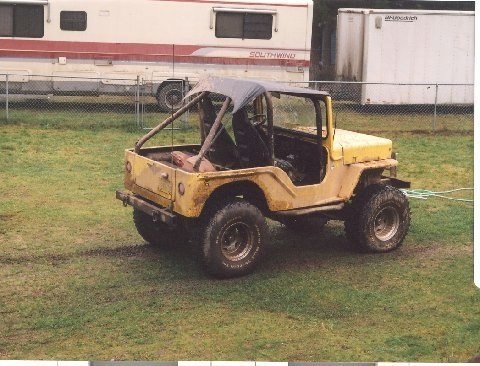 This was the first Jeep body I built off the molds a friend gave me, that's only body I built off the mold's I still have the mold's.
The roll bar, I pick up a pipe bender and bent all my pipe for the roll bar.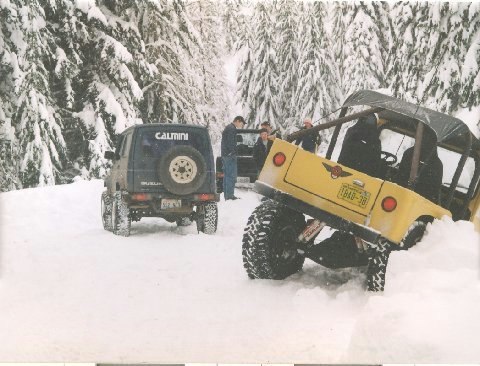 The tool's I used was Sawzall, grinder, welder, drill and put it all together in my small garage.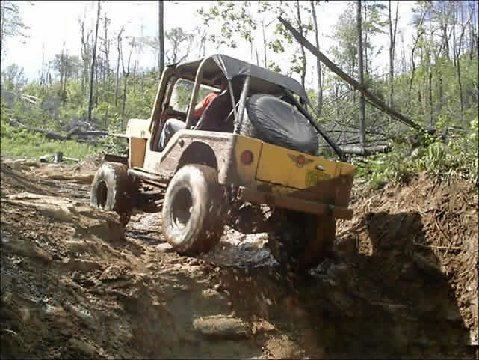 When I started this project I really did not know if I will finish it or throw it all way, you can see I did not throw it a way.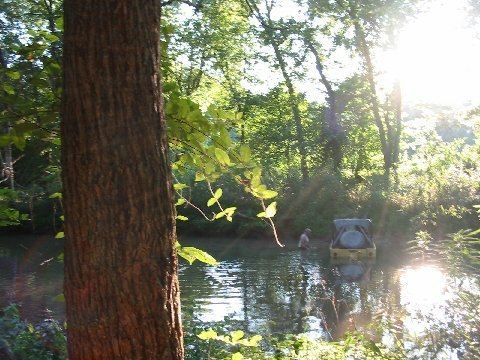 This is the first time I built some thing like this.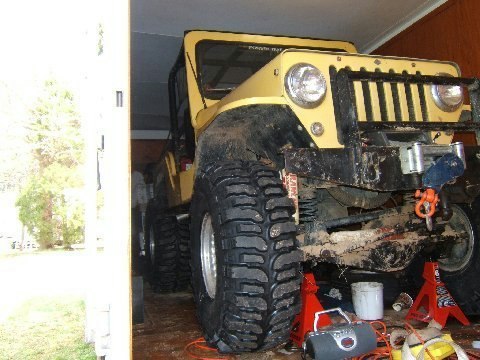 My wife at the time said it was a waste of money and it will sit in the garage and take up space for year's and never be touched.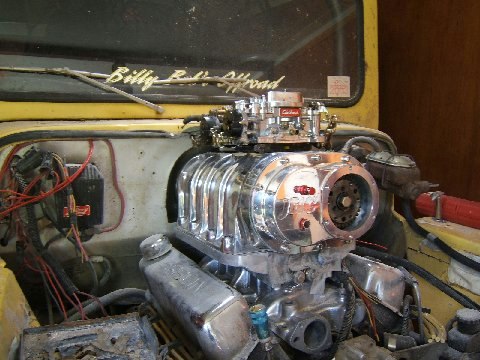 The Blower is fit up on the motor (Test Fit) had to cut out some of the fire wall.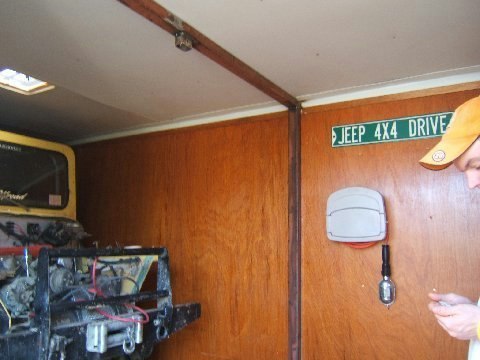 I will have my motor out this weekend and I will start get it ready for the all new paint, (Frame, Body, Motor, Running gear)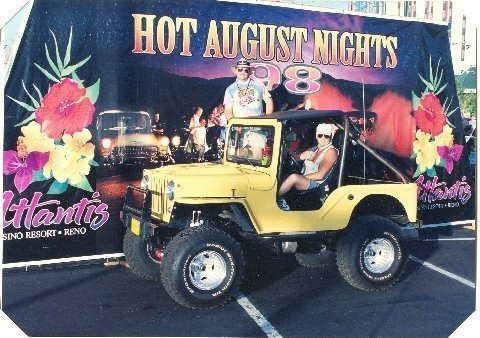 I work all over the US so I have a chance to wheeling in all the States.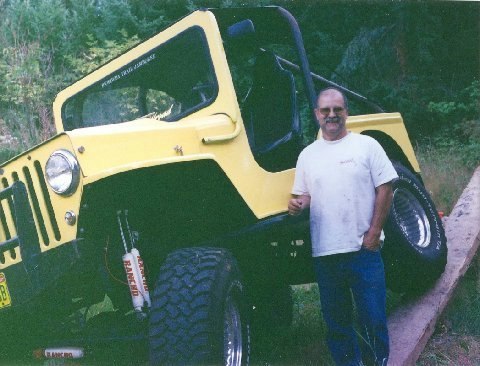 Rick Johnson
1625 South Adams
Tacoma, Washington
Cell # 1-253-861-0653
A few more pictures: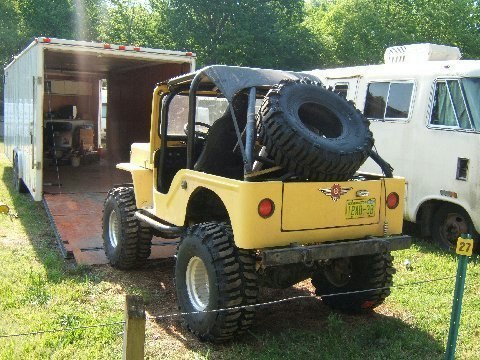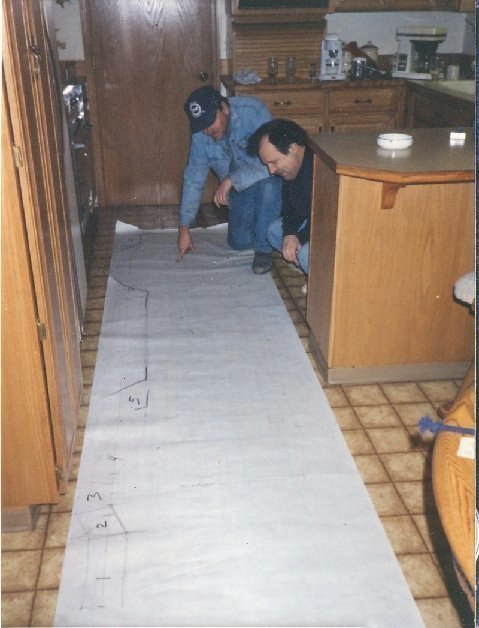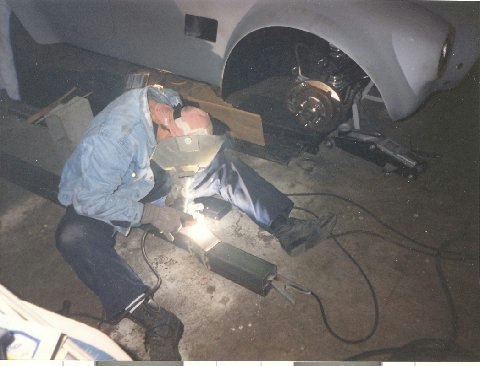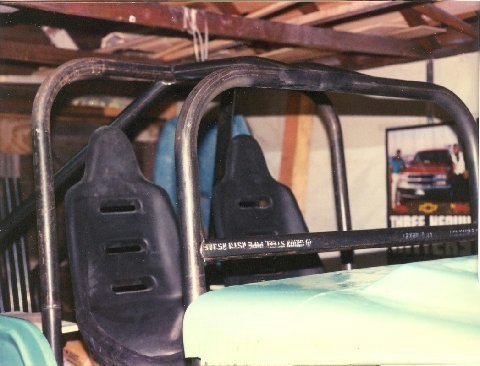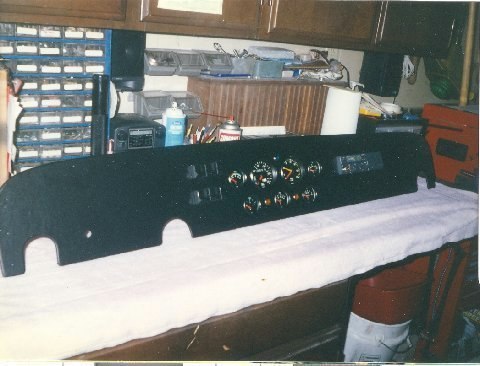 And two more pictures that Rick added: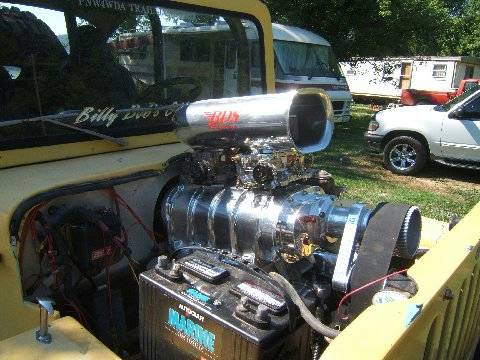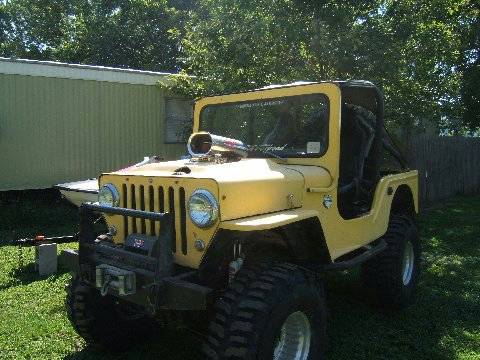 Comments
comments