Sportsmobile
Extreme 4x4 Van that is a brand apart!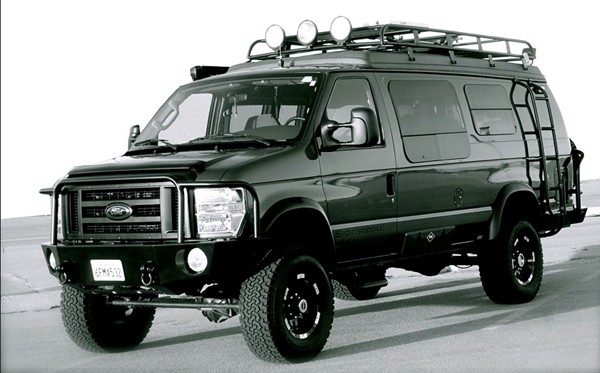 In 1961, Charles Borsky put down the base for the legendary company in Texas. Almost half a century later, the legacy lives on. What is the Sportsmobile and what makes it so special?
To begin with, the Sportsmobile builds an array of capable vehicles based on full size vans from Volkswagen, Mercedes, Ford and Chevy. The shell of the vehicle comes in as the base for the project, and from there on can go in any direction. Sportsmobiles are used for surveys in tough areas where equipment wouldn't fit in a 4x4, in expeditions for those who require camper-style space but 4x4 flex and lift, or simply for the lovers of the great outdoors.
I was in a parking lot in Austria, a while back. Been driving my Defender 110 for 1100 kilometers that day and I was near exhaustion, seeing how the old Brit isn't really known for its lush interior and comfort.
In a truckstop parking, I noticed a peculiar van, with an impressive lift and decided to check it out. With two BFG AT tires on the rear doorpanel and 4 bikes on top, you coldn't really not see it. I admired it, the custom winch bumper and rock sliders, underbody protection and solid axles and it became apparent to me that this had to be a custom rig.
No company would build this as a series – none that I knew of anyway. It turns out that the van belonged to 4 Austrian friends, all downhill bikers and great outdoor fans. One of them came back to the car and saw me staring so we got to talking...
The more I listened, the more impressed I was.
Up to this point, I had been really happy with my 110 SW, which had a fairly big amount of storage room for all my gear, bikes, rooftent and jerry cans. I had always felt that, if I were to require more space, I'd have to step up my game to a Mercedes Unimog or a small Man truck.
But somehow I wasn't quite ready for that, since having a full size truck implies more costs, less go-anywhere style abilities and a few more disadvantages.
In short, I've always felt the gap between a 4x4 and a full size expedition truck but couldn't put my finger on a vehicle that would fit in between. Until now...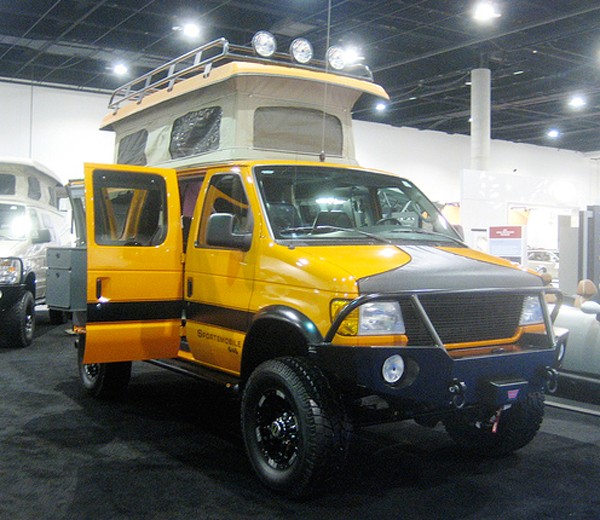 What's cool about the Sportsmobiles?
To begin with, two Dana 60 / Pro-Roc 60 solid axles, fitted nicely under the robust panel van.
Then?
Well, then comes the driveline components, modified transfer case, a choice of LSD or Air Locker, Military Wrap Springs and this is just the tip of the iceberg. So basically chopping and replacing much of what makes the van work and replacing with with bigger, better, tougher parts.
The kicker here is the warranty: if you get a brand new Econoline van and decide to send it to Sportsmobile for conversion, the warranty for the "unaltered" part of the bus still applies, in case of engine or electrical issues for instance. This is mainly due to the fact that the guys over in El Paso are very close to the Ford Motor Company, which supplies the base vehicles, along with specs and advice.
For the amount of stuff I can carry and the size of the rig, it has a wonderful 15 mpg (approx 15l/100km) which is slightly unexpected from the relatively huge 6.0 litre engine.

So, how about the downsides?
Well, it's big. It's not a daily driver for sure although coming from someone who uses a Defender 110 as a daily driver, I'm not taking the option off the table quite yet.
Why don't we see tons of them on the streets?
Well … pricing mainly. A fully built Sportsmobile will run you between 60 and 90 thousand dollars, with the base vehicle, 4x4 conversion and all the bells and whissles. So it's not that cheap. For a custom one, you can expect to wait between 3 weeks and 8 months, depending on your requirements and whether what you want is indeed in stock.
As an overlander, it becomes apparent that it's a vehicle suited for all type of roads and conditions and that it can certainly go places. But, in the back of my mind there's still a concern that haunts every overlander: What do you do when it breaks down in the wild (note: not Stateside)?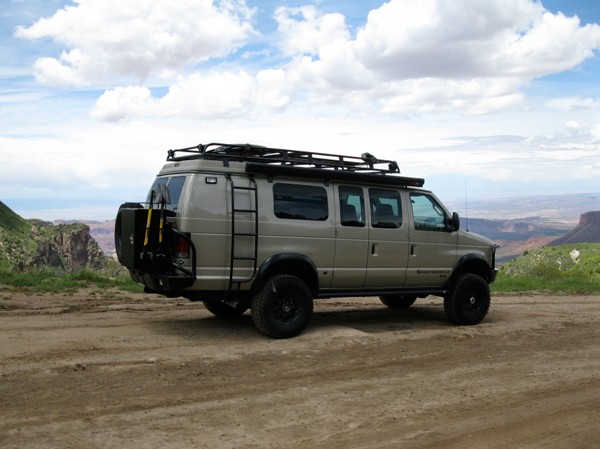 How easy is it to get parts and how much of a dent in your budget will that be? In my travels, I learned that everything breaks down at one point or another and the worth of an expedition vehicle is partly dictated by the ability to improvise, adjust or order parts in, at decent prices and time.
And you have to agree that these are really extreme 4x4 vans!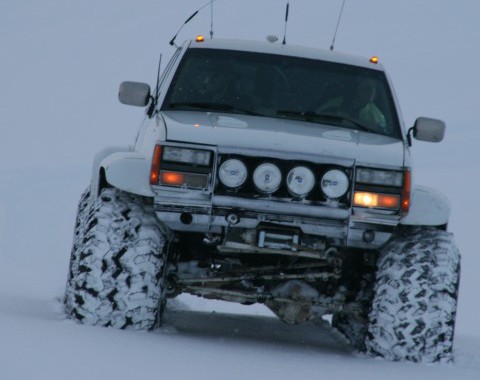 Extreme 4x4 are highly modified and custom built 4x4s. Some of them may look like other 4x4s but as you look closer you see interesting solutions. Others are obviously extreme 4x4s!
Comments
comments