1955 Unimog 411
1955 Unimog 411 with rear mount stock Mog winch.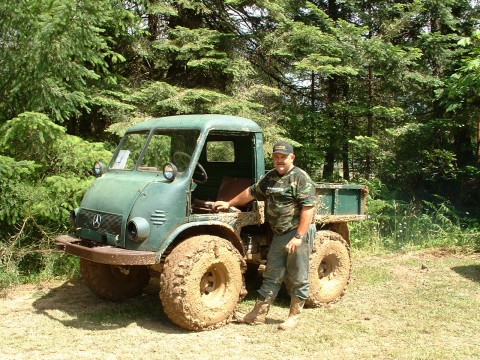 Made rims to fit 37 inch Super Swamper tires, used Mog center's and Jeep Spokes, 10x15 rims and welded the Mog centers into the Jeep rims. Want to mount a electrical winch next on the front.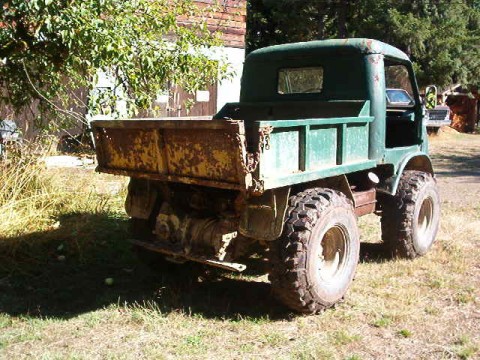 So far used it to go mud racing, and use it on my farm to haul wood, etc.
There is lots of mountains here in British Columbia, Canada, on Vancouver island where I live, thanks..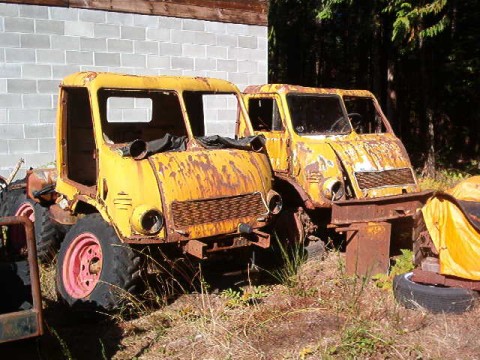 It is one of four Mog's I have they're all 411 3 are hard cabs and one is called a soft cab, all have 4 cyl. diesel motors, one runs and the others are for parts.
Neat web site you have here...
Allen Sampson
Canada
Comments
comments
For more check out: