4x4 Land Rover / Range-Rover - Want The Land-Rover Experience?
4x4 Land-Rover / Range-Rover

Want The Land-Rover Experience?
4x4 pictures of experienced 4x4 Land Rovers and Range Rovers from all over the world.
Early on the Land Rover was designed and built on a similar concept as the Jeep. Coming from a farmer in UK it was primarily an agricultural tool. It provided little comfort and shelter but today's Range Rovers and Discoveries provide more than enough.
4x4 Land Rover Articles

Land Rover in the Blood - Keeping the dream alive!
A number of our customers are Land Rover enthusiasts that have found our company on the Web, and then booked a tour with us primarily because we feature Land Rover Defenders.

Krapi Days - Highland Challenge and Comfort?
Isafold Travel operates a 5 day Winter Self-Drive tour called "Highland Challenge Comfort", which entails staying at a comfortable Hotel at the edge of the southern highlands and making challenging day tours in the snow with the ISAKs from the hotel and then return to the jacuzzi, sauna, happy hour and a delicious dinner.

Modified Land Rover Defenders
64 Years ago, Maurice Wilks invented the Land Rover. By then he might have dreamt of a Range Rover Evoque, but never the Defender in the Icelandic ISAK-version! In 2007 the company Isak Ltd. was established to run a car rental with modified Defenders the Icelandic way, on 38" wheels. Both for an individual rental and in convoys for groups.

4x4 Land Rover
Land Rover started life in Iceland as a farmers help. It had lots of seats and space in the rear that could be used for hauling sheep.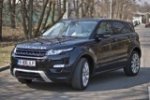 Range Rover Evoque - The First Drive
Sometimes, a car just seems right. You climb in and it has all makes all the right noises. The dash feels like you've seen it before. It has all the features all others were missing. This is how I imagined the perfect car... Well, at least until I drove an Evoque.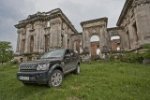 Land Rover Discovery 4
The sound of the doors opening. The shiny "Start/Stop Engine" button. The distinct smell of new leather. The large display. The V6 purring. Nickelback as loud as they can get, in the pristine Harman-Kardon 9 speaker sound system. These were the first impressions of the great big black SUV i had for testing last week. But let's start right at the beginning...

Electric Land Rover Freelander In recent years, there has been an exponential increase in interest for hybrid vehicles as well as full electric ones. With Nissan already marketing their first ever fully electric vehicle, the Nissan Leaf the subsequent resourcefulness of the builders spiked significantly. It's about the creativity of one Simon Rafferty that I'm going to tell you about today, and his amazing DIY Land Rover.
Share your joy of the Land Rover or Range Rover you own and send in pictures and descriptions.
Emphasis is on quality rather than quantity.
Land Rover Readers Rigs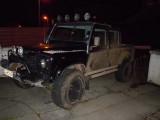 Land Rover Defender 110 Black LE Twin Cab pickup
Peter from Scotland is bitten by the bug now, Landy now the way he wants it, after a visit to Iceland, and seeing what they do there!!!!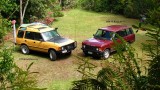 Land Rover 90, Discovery, Range Rover
Peter Bowler from New Zealand has kept what he feels are the best factory short wheelbase 4x4s. Because his wife said: TO MANY ! STOP ! Peter currently only owns THREE Land Rovers!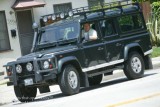 2005 Land Rover Defender 110 Limited
Errol from Guatemala is already on his fifth Land Rover. He as taken it wheeling in the harsh jungles of Guatemala, also driven to South Dakota (11 states in 12 days 2005) and the Southern states (14 states in 11 days)...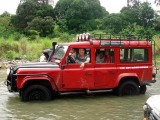 1998 Landrover Defender 110 Tdi
Alex takes his Defender wheeling in the mountains of the Philippines with different challenging terrains, from mud, rocks, rivers to steep inclinations.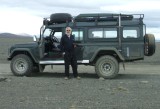 Land Rover Defender 130 Station Wagon
Here are three more photos from Howard. This time of his 130 SW. He still has to complete some cosmetic improvements but the important changes were made in time for our 3 week trip to Iceland this July. Many people were fascinated to see it!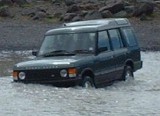 1977 Range Rover & 1995 Land Rover Defender
Howard from UK goes wheeling in ICELAND! Took the Range Rover from Aberdeen to Seydisfjordur via Northlink and Smyril ferries. Toured the east, south, west and visited Hofn, Seljalandfoss, Gigjokull, Hekla, Fljotsdalur, Thorsmork, Hveravellir, Myvatn and Reykjavik plus all the obvious tourist sites.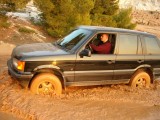 1996 Range Rover
Alekos from Greece own this capable Range. He shows that late model Range Rover can be useable off road. Alekos takes the 4x4 Range to the scenic Greece countryside.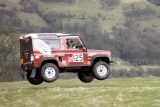 Land Rover Defender 90 Racer
Ted gets his Defender 90 used for everything including the weekly shopping! He races at least 1 weekend each month all over the UK but mainly in the Yorkshire area.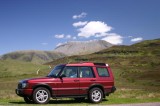 1976 Land Rover 101 FC GS
Sean uses his Land Rover truck as a mobile dental office. It is used to bring care to remote areas of Canada.Wheeling territory is BAD!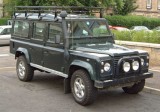 2000 Land Rover Defender 110 county station wagon
Graeme from UK is going to compete in the MacMillan challenge on his Defender 110 In 2007. He goes wheeling mainly in Scotland, varied terrain, old quarries and forestry areas.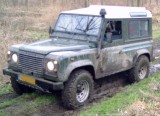 1987 Land Rover Defender 90
Patrick's 90 has had several identities since it's birth. Started as a stationwagon, has been converted to a commercial vehicle. When he bought it, it had a Discovery 200 Tdi drive train build in. Including disco-suspension and extended shocks. Fedima Extreme tires for offroad use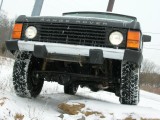 1995 Range Rover County LWB &
1977 Land Rover 101 Forward Control GS
Beccy has two Land Rover 4x4s. She has only wheeled near home (Tennessee) but that will change as she gets more experience. The terrain in Middle and East Tennessee is rocky with plenty of mud and high water crossings when it rains.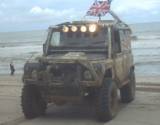 Land Rover 300tdi 1994
Shawn Harris from UK is the co driver for this capable Defender. They went wheeling in a competition in Malaysia an came in first in their class and 7th overall.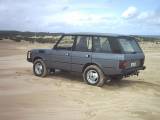 1984 Range Rover four door
Mods so far- 5 litre EFI GMH V8 conversion, from the old 3.5 litre carby factory engine. Bigger & Better! Mods to be completed before end of 2005, full length alloy roof rack, 3 inch lift via new coils, long travel dampers & custom rear storage unit.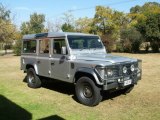 1994 Land Rover 110 Defender Tdi Hi-Line
Last ones to be a complete direct import from Britain by Leyland.Full house, aircon and power steering. Gerhard's dream is to keep it running.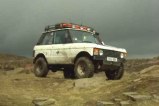 1982 Classic Range Rover
A classic Range Rover that has been Bobtailed (chassis shortened at the rear) by 18". The front also has been shortened by 4" overall. The body has been lifted by 1 1/4". From Michael in UK.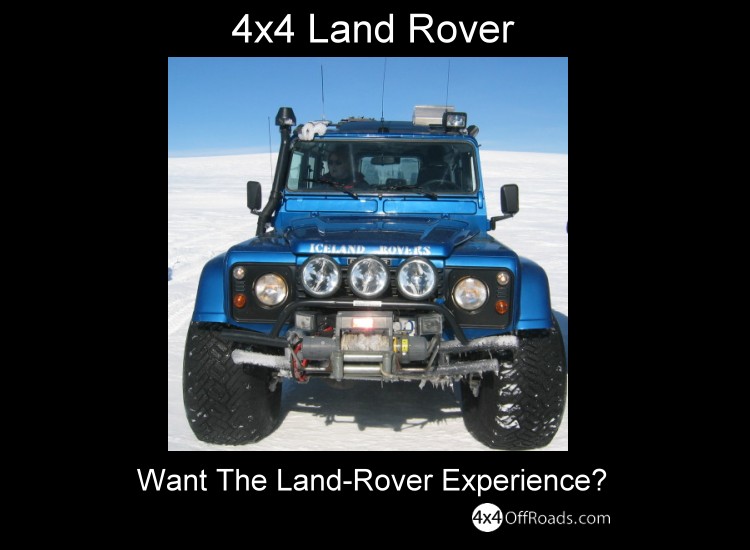 By Thrandur Arnthorsson
Thrandur is the chief-editor and owner of 4x4 Off Roads and an 4x4 off road enthusiast. Living in Iceland he loves to share the coolest 4x4 trucks and supporting more offroad freedom.
Thrandur is the author of the free ebook How to lift your 4x4 truck!.
Comments
comments