4x4 Nissan Iceland
4x4 Nissan is an extremely popular choice for a fully modified offroad vehicle Icelandic style. The Patrol is big and has a good strong driveline. On 44 inch tires there is not much stopping these polar bears.

Nissan Patrol on 38 inch tires.

Well equipped Nissan Patrol. It has special DVD and Video Games screen for the kids in the rear!

Nissan Terrano II on 38 inch tires.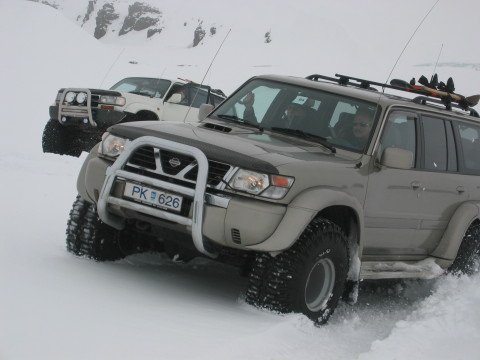 Nissan Patrol 2000 model on 38" TrXus tires.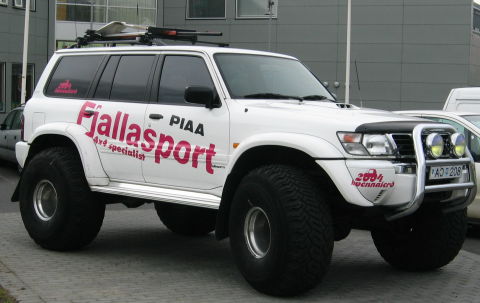 A late model Nissan Patrol on 44" Dick Cepec tires is parked. A pleasure for the eye!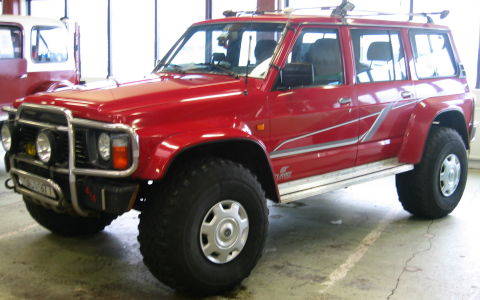 Ever popular Patrol. It is slightly heavy for 38s and the engine is no screamer. Modifications are simple and the original hardware is durable and gives a soft ride.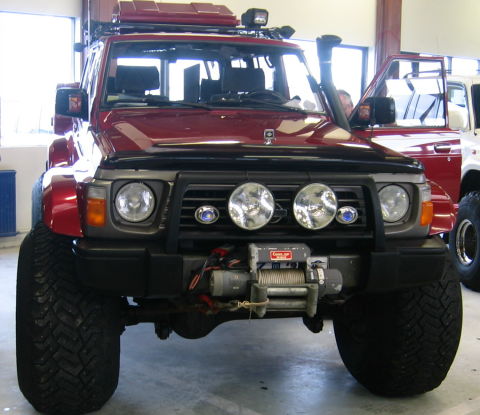 On 44s the Patrol is an impressive package.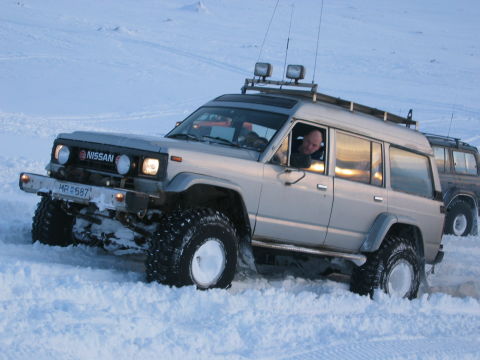 An older model Nissan Patrol.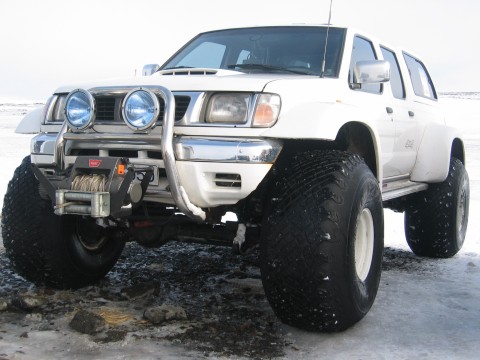 Here is a nice low-rider Nissan Double Cab with lots of sheet metal cutting and huge fender flares.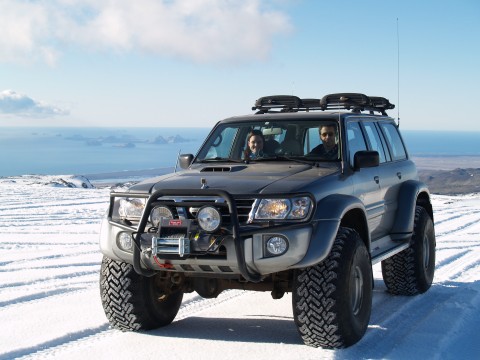 Nissan Patrol on 44 inch Dick Cepec tires.
4x4 Nissan Articles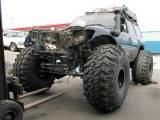 49 Inch Modified Patrol/Chevy
Time has come to take away manufacturing faults of this otherwise fine automobile. Common 44 inch modification was not quite up to par. Engine and driveline (mostly front wheel bearings) proved to small and to weak.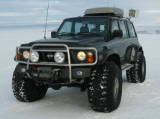 Nissan Patrol 1993 - 44 Inch Modification
Óskar Erlingsson in Iceland has made all the necessary changes to fit 44 inch Fun Country tires under his monster. Serious work has been done on the drive train and engine with more to come.
Comments
comments
For more check out: