4x4 Trucks Iceland
Bigger tires for bigger adventures?
When you think of Iceland - what comes to mind?  If you answer "Lots of snow and ice with hardly any trees or people" - you would not be too far from the truth 🙂
Getting around in the Icelandic highlands is not for your daily grocery getter. Even in the summertime you'll need a decent 4x4 to get on the rough trails that take you to the more remote places. In the wintertime a whole new world opens up for those who dare! Fully modified 4x4 monsters on huge big ass tires head to the mountains and glaciers for an indescribable and spectacular experience. An experience that is hard to describe without trying it yourself.
Icelandic trucks have big tires offering better flotation - especially with lower air pressure. This enables the trucks to drive ON TOP OF THE SNOW - instead of in it!
The icelandic style of modifying 4x4 trucks is well known among offroaders. Because 4x4 trucks in Iceland range from the most extremely modified 4x4 glacier trucks to the awesome Formula Offroad beasts.
Driving a 4x4 truck through the Icelandic highlands is an amazing way to discover the rugged but delicate nature the country has to offer. Icelandic 4x4 owners have taken 4x4 trucks form most brands and modfied and lifted as needed. There is a huge pool of knowledge about building usable offroading trucks - and you get to see a glimpse of it right now!
4x4 Trucks Iceland Articles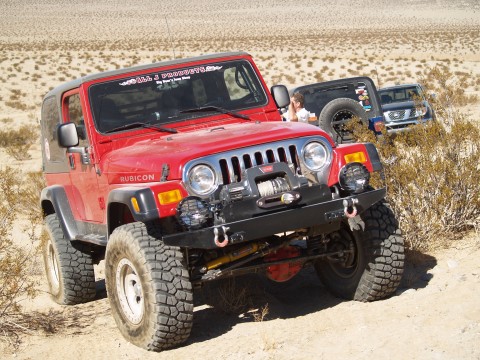 4x4 - The World Off Road. The 4x4 magic can be enjoyed by just about anyone that has the desire to get out and get one with machine in nature.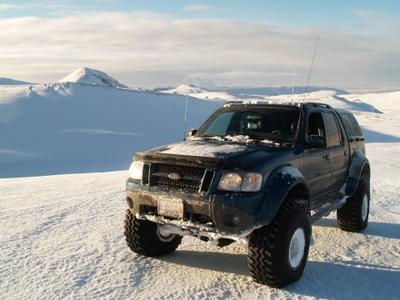 Your Coolest 4x4 Trucks Ready for the WILD Side?
Amazing 4x4 trucks and off road vehicles. Lots and lots of pictures of the 4x4 trucks in their "natural territory" as well as during the buildup.
Wikipedia on the highlands of Iceland
Comments
comments