Arctic Trucks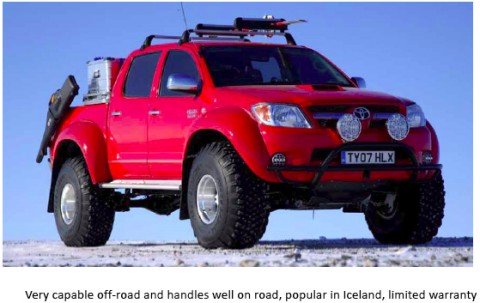 Each part of the globe requires somewhat particular specifications to the off road cars that trek it's plains. Desert explorers will have different specifications than swamp or mud cars or any other type of vehicle. One particular country to own a 4x4 vehicle is without doubt Iceland. With its mix of ice, rocks and extremely inhospitable terrain, the rigs that perform in these conditions need to be fit for difficult tasks.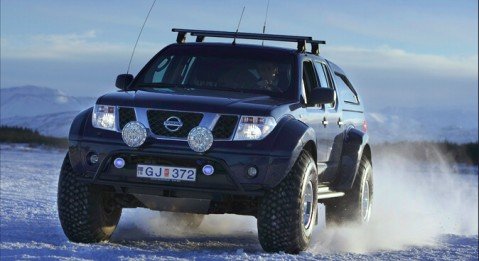 At first, modifying trucks for Icelandic terrain was an isolated activity, during the 70s and the beginning of the 80s. But a little into that decade, practical solutions began to arise, quickly winning market with off road enthusiasts, farmers and utility companies. The general issue with the modifications concerned servicing and warranty.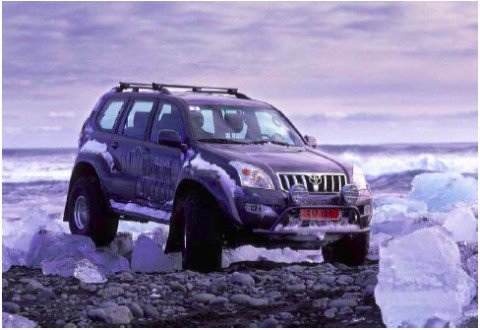 In 1990, after years of debate regarding developing solutions, Arctic Trucks was born from the people's demand for a quality truck, in accordance with the terrain, and further on, utility transport. As a branch of Toyota, the company's main conversions revolve around the Land Cruiser series, for both civilian and military purposes.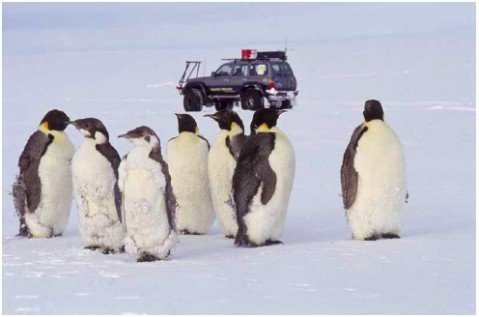 Starting with 1991, AT begins an Icelandic Off Road School and Adventure Trips programme for customers, facilitation incentive trips, off road escapades and adventures to Iceland for various Toyota organizations in Europe. The success of the modifications together with the adventure trips boost Toyota into the pole position of the Icelandic truck market, leading Mercedes by 60% - their popularity is increased even further as Arctic Trucks supplies vehicles and man power for a Swedish scientific exploration of Antarctica in 1996 as well as for crossing Greenland in 1998.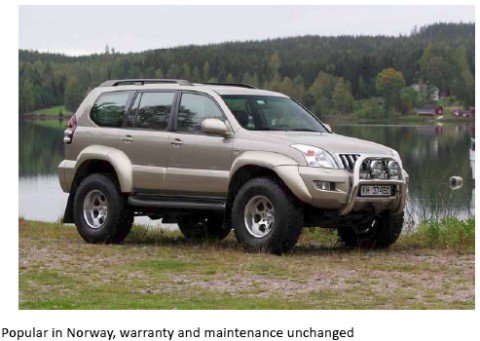 That same year, AT is established in Norway, signing an agreement with the Norwegian Toyota dealers and drawing huge media attention towards the 4x4 scene. Soon after, the company begins a fruitful assistance of Toyota Norway with utility solutions for commercial vehicles as well as providing military spec trucks for the Norwegian Government in 2002. These last military solutions prove extremely successful and generate another important boost in business.
After expanding the contract with the Norwegian Military in 2006, AT expands in Estonia, Latvia and Lithuania and. One year later, in conjunction with Toyota GB, Arctic Trucks participates in a trip to the Magnetic North Pole – the Top Gear Polar Special. As a continuation of that adventure, 2009 saw the company organize the South Pole expedition as well.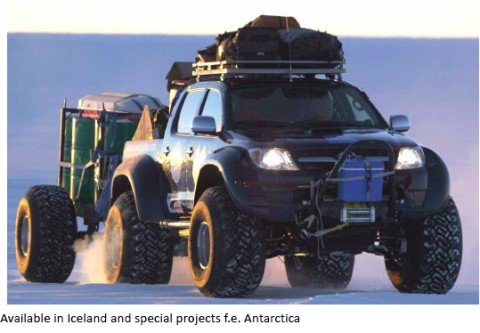 We managed to find a little time to discuss with the team behind the brilliant trucks and discover a bit more about one of the leading companies in Toyota modifications:
In the beginning, did you intend to construct and modify cars only for leisure, or also utility?
Demand was based on both utility and leisure but styling (look) came about later.
What are the steps you take when modifying a truck? Take for instance the LC 120 AT 38. Can you walk us through the process from the standard Land Cruiser, all the way to the final product?
There is a considerable step going from 37 inch to 38 inch and larger. The process for 38 inch is more complicated but the smaller modifications begin by examining the "new" vehicle identifying possible ways to fit larger tires with minimum lift (always trying to keep the center of gravity low and make the car more user friendly).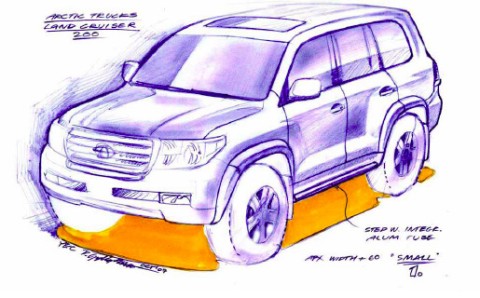 Normally this means changing the body and sometimes the frame to accommodate this preferably with otherwise as much standard suspension as possible (makes all service easier). For some applications the suspension is modified considerably as well. Today the design is of great importance, we like the car to look as it was manufactured like this as a special edition, avoiding the "Christmas tree look". New wheels are often designed and manufactured with a specific offset. The prototype is tested and then sent for 3rd party testing for compliance with various EC regulations.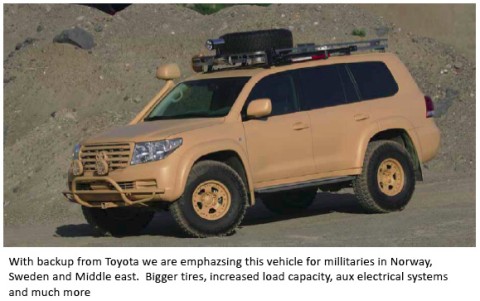 I noticed that all your projects, the civilian ones at least, have specifically designed features for the Iceland trips or similar environments (i.e.: tires, suspension, etc. ). Do you also deal with other types of environments such as desert or plan to?
Our military solutions have been adjusted to hotter climate and proved very well. In general the same principles apply but there are still number of conditions we have limited experience dealing with. We just had two vehicles 35 inch and 37 inch taken through very extensive official testing in UAE during the warmest time of the year and we are told the cars performed extremely well.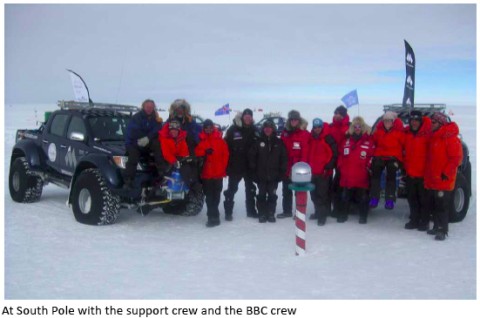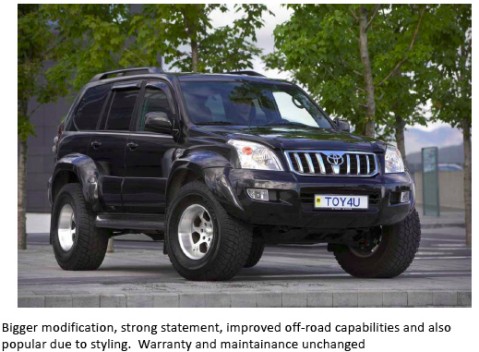 When I first discovered your company, I wondered in the Defense area and was quite impressed. How did this division come to be? Did you intend to start doing special utility vehicles or did you start going down this path due to demands?
In the beginning we were just asked to provide a temporary solution for the Norwegian military. The outcome was so good that we have received number of contracts since.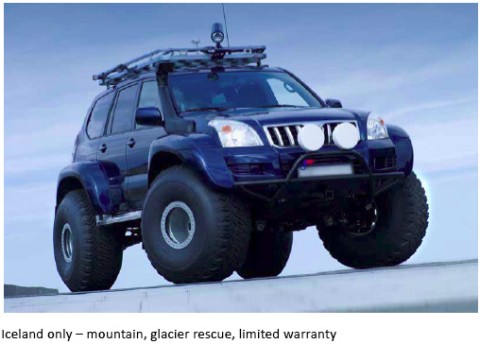 In the Defense Arctic Trucks division, you prepare 4 types of trucks, from 3 brands – each and every one sporting custom modifications depending on the needed requirements. What can you tell me about this particular line of products?
We have focused on Toyota but we have considerable experience and products for Mercedes G Wagon. Unfortunately I cannot give you much info on this than you have from the internet. In general our solutions aim at getting the cars faster over bad terrain, improve the comfort for people and the lifetime of the suspension. Normally these cars will take you further as well.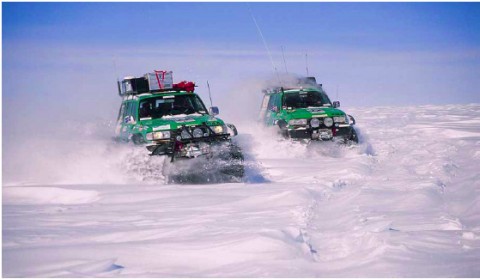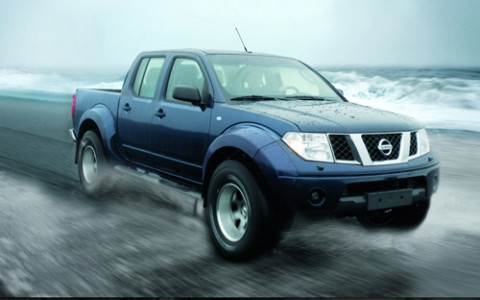 What are the modifications you bring to the core of the trucks such as the engine, transmission, steering?
The quick answer is from none changes to many but generally we do not change the engine.
For both the civilian and the military projects, why did you choose to modify these trucks (LC 100,120,200,78/G 270,290) and not Land Rovers or Nissans?
Being "born" inside Toyota our focus has been Toyota. In Iceland we have developed solutions for some other brands especially Nissan. Unfortunately, the Land Rover has a very small market share in Iceland. We have studied the Rover vehicles but decided not to get involved.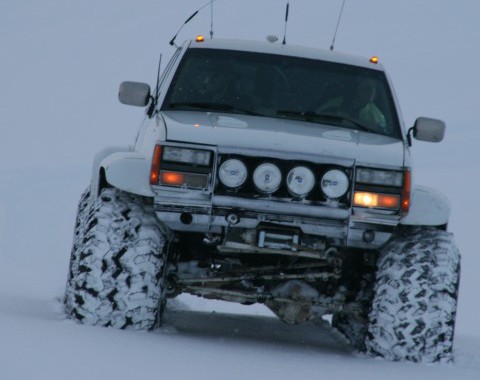 Extreme 4x4 are highly modified and custom built 4x4s. Some of them may look like other 4x4s but as you look closer you see interesting solutions. Others are obviously extreme 4x4s!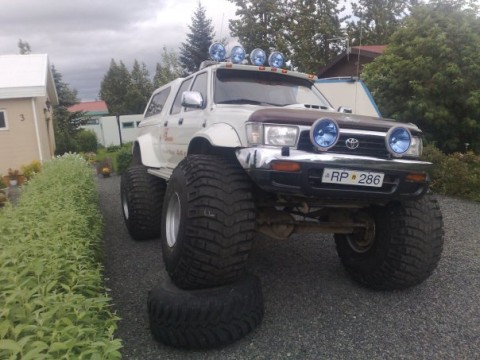 A Force of Nature?
Cooler 4x4 Toyota trucks from all over the world. The first 4x4 Toyota were of course originally made for military purposes and provided a sturdy driveline but little comfort. Nowadays 4x4 Toyotas span the spectrum from the simple HiLux to the luxurious Land Cruiser - ...
Comments
comments