Jeep - Hand Made Frame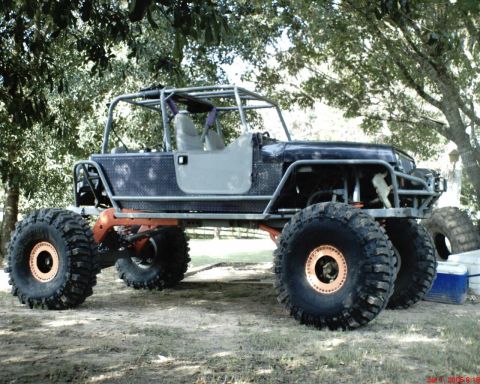 Hand made frame, suspension, full hydraulic steering, front and rear, front and rear winches, custom cage inside and out, old school 355 double hump heads with throttle body fuel injection, turbo 350, Chevrolet 203 to Dana 300 with 4 to 1 kit. 1350 U joints at transfer case. 1410's on axles. 1/4" steel plate rear trailing arms. Schedule 80 wishbones. Drivetrain brakes, custom aluminum fuel cell.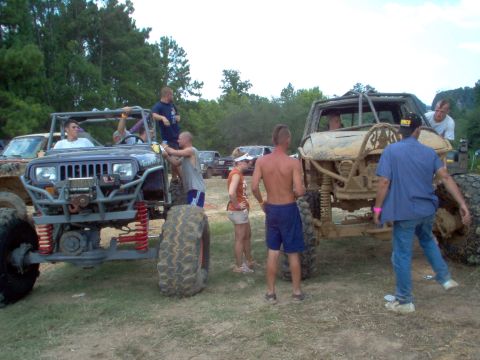 I go wheeling in ROCKS--vertical climbs, anything.
Katemcy Rock, Brady, TX.
Spring Creek, Spring, Tx.
Superlift Park, Hotsprings, AR.
Shiloh Ridge, Alto, TX.
Clayton, TX.
Gilmer, TX.
AGR'S Wheeling Ranch
Poteau, OK.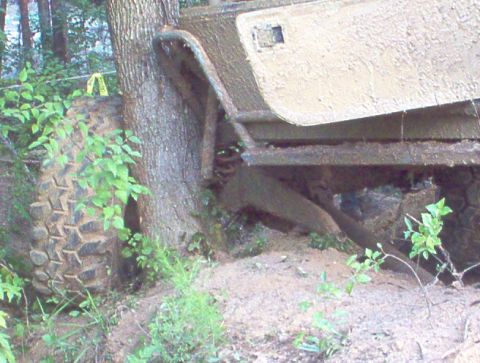 A lot of first-third place trophies from competition.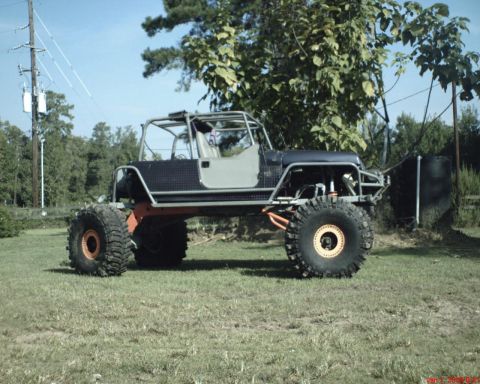 Steven
United States
Comments
comments