Mahindra Scorpio SUV From India
New SUV from Mahindra
Kishan Lohiya from India sent me some interesting pictures from his buildup of an Indian SUV named Mahindra Scorpia. He says it is inspired by the trucks on 4x4OffRoads.com and I like the design and think it would work well in most situations.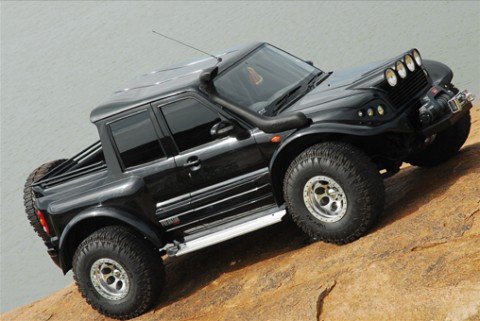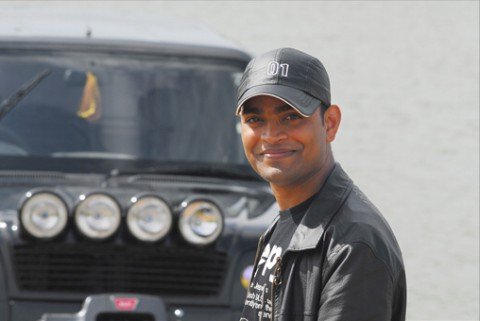 Here is the letter:
Since my childhood I was always interested in cars and bikes, but once when I drove one of my friend's SUV I just fell in love with only big cars i.e. SUVs.. Its lovely feeling as if you are driving a military tank.. The branded SUV car designs in my country were not able to match my expectations. So I decided to make my own SUV with a good Indian branded SUV. I wanted a pickup truck like concept, so I cut my brand new 10 Seater Cab to make a beautiful cabin out of it. Then I was hunting for big tyres for it. I could get them all the way from California. I Air Lifted the tyres (Super Swampers:16 "Rim size ,36"Height) from LA to INDIA. These are the only tyres in my whole country. Got a Beautiful winch from Bangkok which is again American branded (WARN Winch). And also added a Air Snorkel on the side of the car which really supports the heavy design of the car.. I love the 4 lights which I have designed on the bonnet of the cab. Its looks really very macho with those lights.
Just wanted to say that I didn't use my computer at all for designing my car. I simply got started with the work and it came out really good.
Am sending the original picture of the cab which I have made. Its an Indian brand: "Mahindra Scorpio".
Thank you for taking interest in my baby. And let me tell you again that your site was really a great inspiration for me to make such a beautiful "2 Seater SUV Pick Up Truck".
Rgds.
Kishan Lohiya
India
You can contact Kishan Lohira by sending an email to:
l_kishan (from) hotmail.com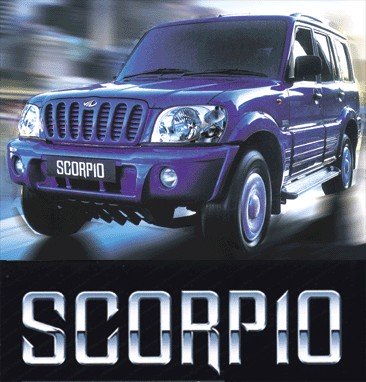 Original Mahindra Scorpio as advertised.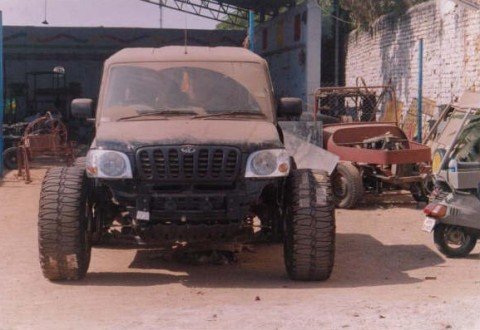 It looks like there is no lift - only sheet metal cutting. The 36 inch Super Swamper tires look promising and are way out of the body.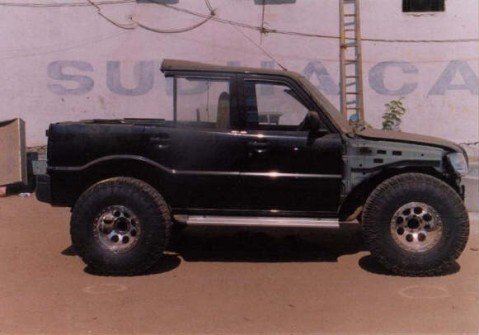 Tires in their place and rear end cut out.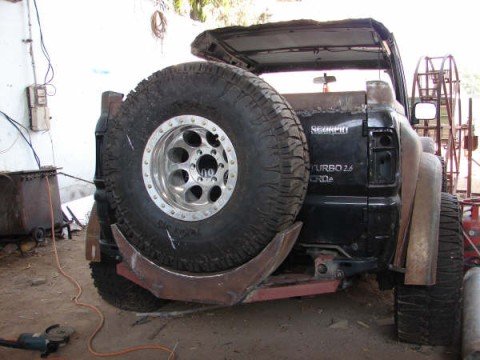 A support for a full size spare wheel needs to be strong. new fenders are in place and they are made of iron sheet metal.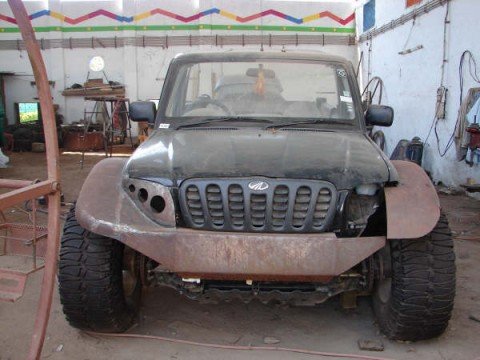 Front end taking form...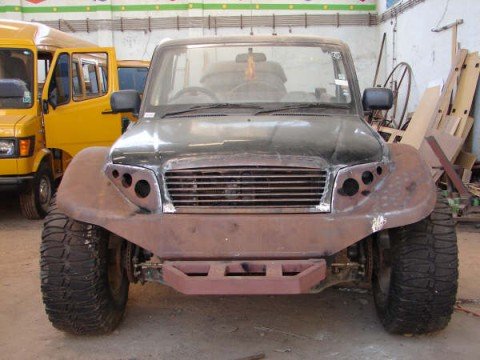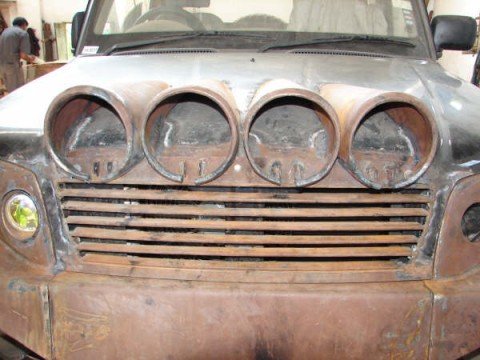 Auxiliary lights prepared.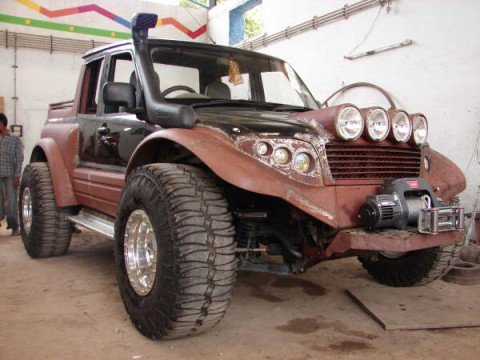 Warn winch and the lights in place as well as the snorkel.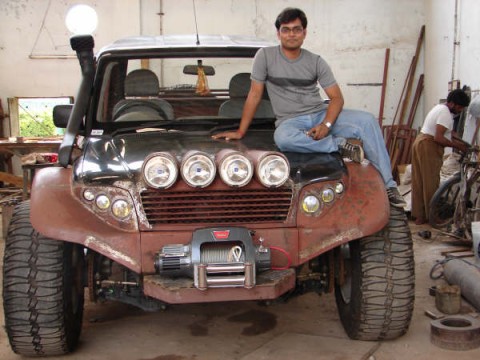 Proud owner Kishan sitting on his truck.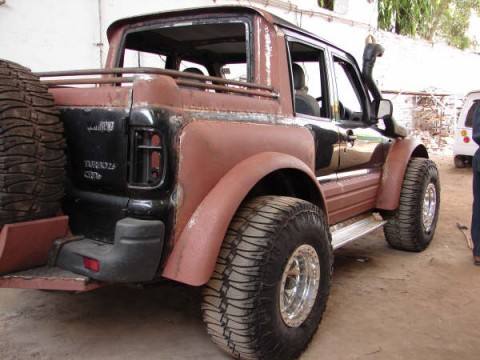 Rear end looks good and ready.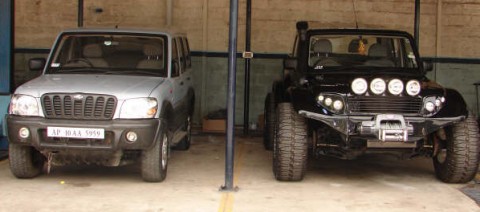 Comparison with an original and unmodified Mahindra Scorpio shows the much improved design.
Fantasy pictures...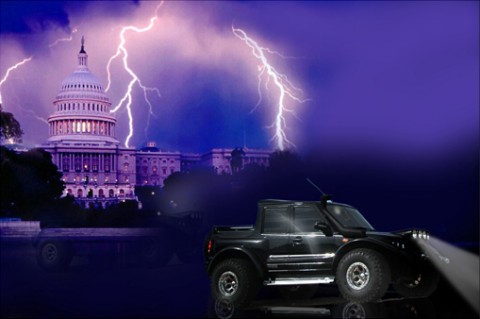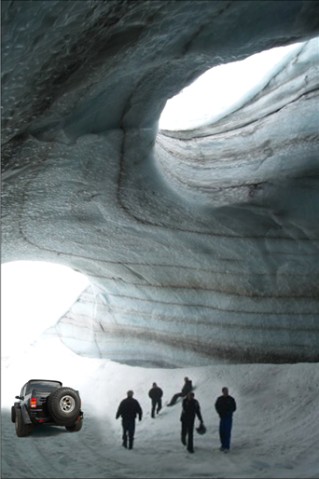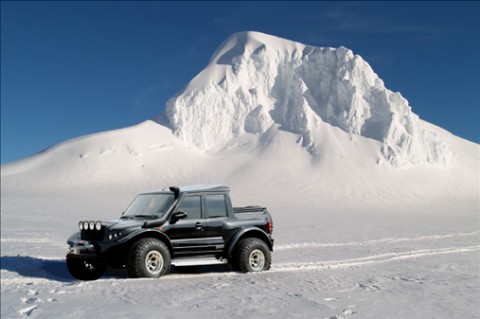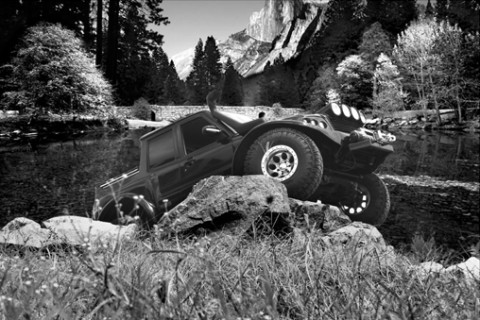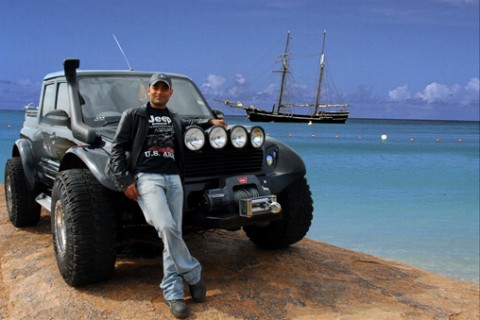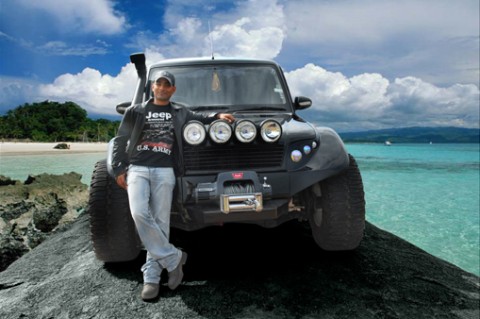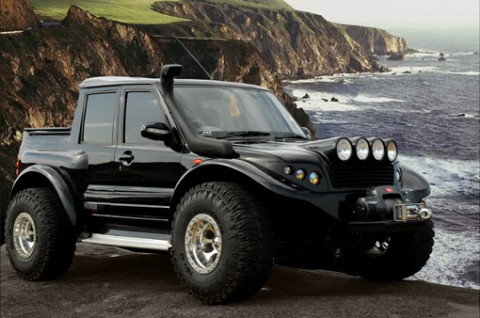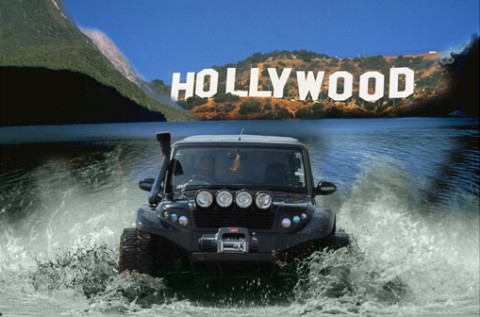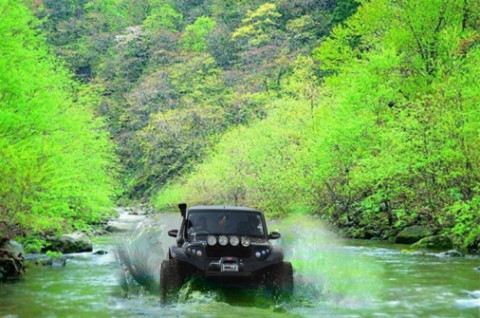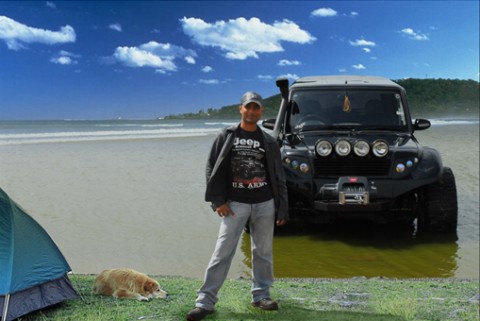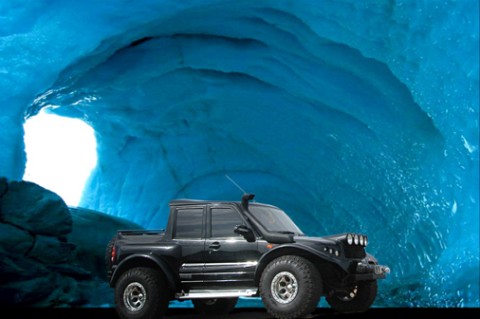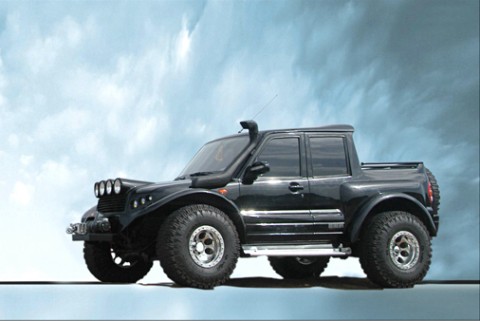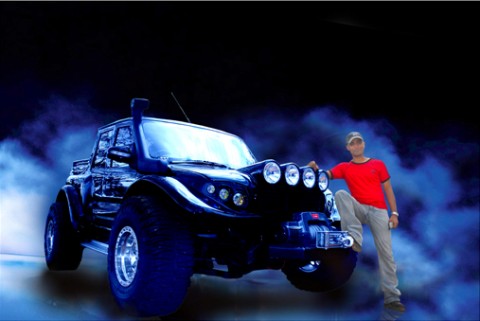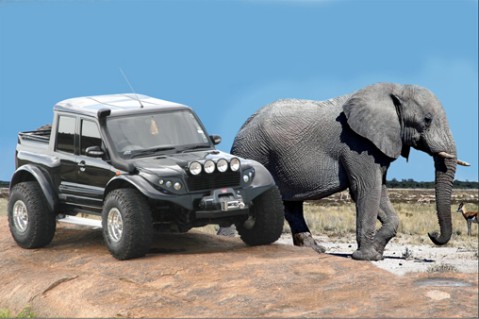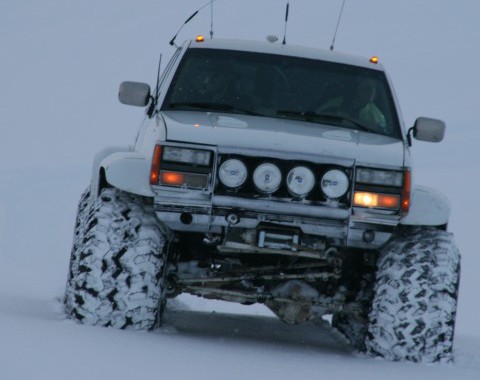 Extreme 4x4 are highly modified and custom built 4x4s. Some of them may look like other 4x4s but as you look closer you see interesting solutions. Others are obviously extreme 4x4s!
Comments
comments