South Pole World Record - Ice Challenger
South Pole World Record
12.12.2005 13:03:00 - A new world record time for overland crossing to the South Pole by the Ice Challenger. The  6x6 specially built Ford Econoline made it from Patriot Hills to the Pole in an amazing 69½ hours.  An impressive record considering the last one was 24 days!
Congratulations to the team!
South Pole World Record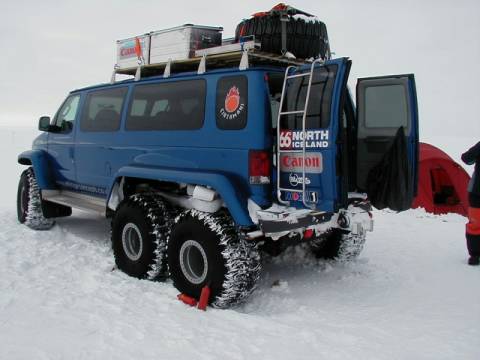 Weighing in at 7.5 tons with all tanks full and ready to roll. A whooping 1200 km of pure ice and snow! Made difficult by many deep crevasses and steep mountains on the route.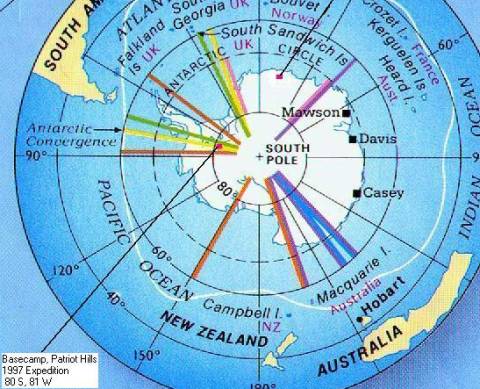 Attempting to cross the great ice-cap on Antarctica to get to the South Pole itself. The challenge is to be the fastest yet without any outside help.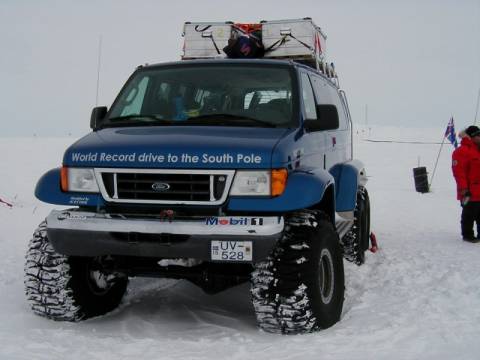 A few years ago this Icelandic built trucks from Arctic Trucks where used on the South Pole as a proof of concept. They came out pretty good and where faster than the large snowmobiles. Only problems they had where coil springs breakage because of the massive frost.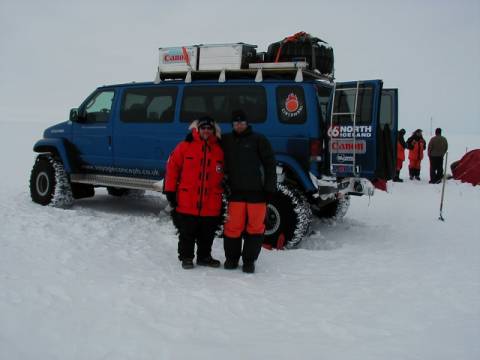 Legendary Sir Edmund Hillary made the journey in 82 days using tractors in 1958. Fastest overland trip record time before now was when the Japanese Shinji Kazama used a specially made motorcycle to get to the Pole in 24 days in 1991-1992.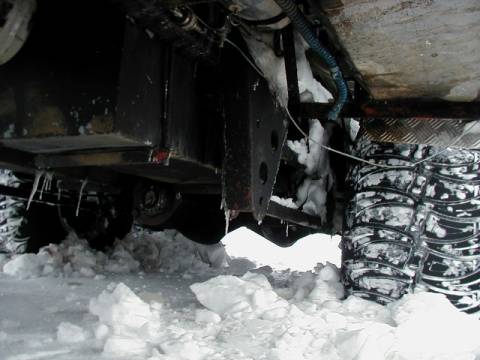 This record is of course based on the determination and will power of the 6 man team. Much of the glory goes to the design and thought that has been put into the vehicle it self. Definitely a great example of what Iceland can give to the world.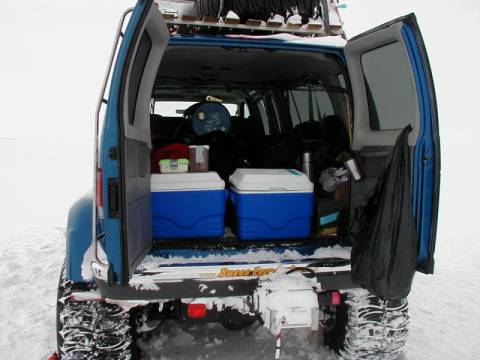 During the 70 hour stretch captain Gunni managed to sleep for a total of 2 hours!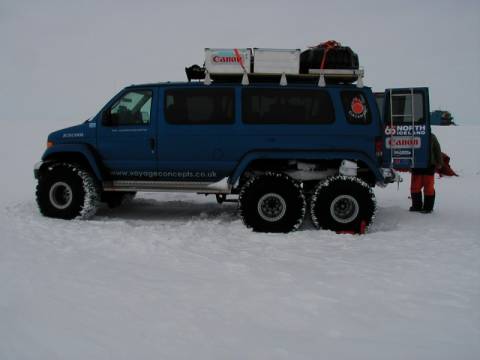 See the Ice Challenger home page http://www.icechallenger.co.uk/
Ice Challenger in action video
For more info about the history of the trip and vehicle technical info see: http://www.4x4offroads.com/south-pole-6x6-ice-challenger.html
More articles about the South Pole Expedition: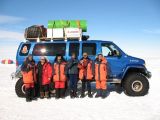 South Pole Expedition
Making new world record by overland travel to the South Pole is a huge and expensive task. Getting stuff to the South Pole is difficult. Most things are brought in by air.
Read the whole story with pictures.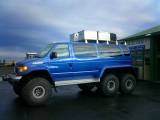 South Pole 6x6 Ice Challenger
The mission is simply to drive an automobile from the icy shore to the the South Pole in as short time as possible.
Photos are shot by:
Chad Kukla
Facilities Engineer
South Pole Station 1
Chad is the owner of Team Rockstomper, a professional rock crawling team.
Comments
comments
For more check out: